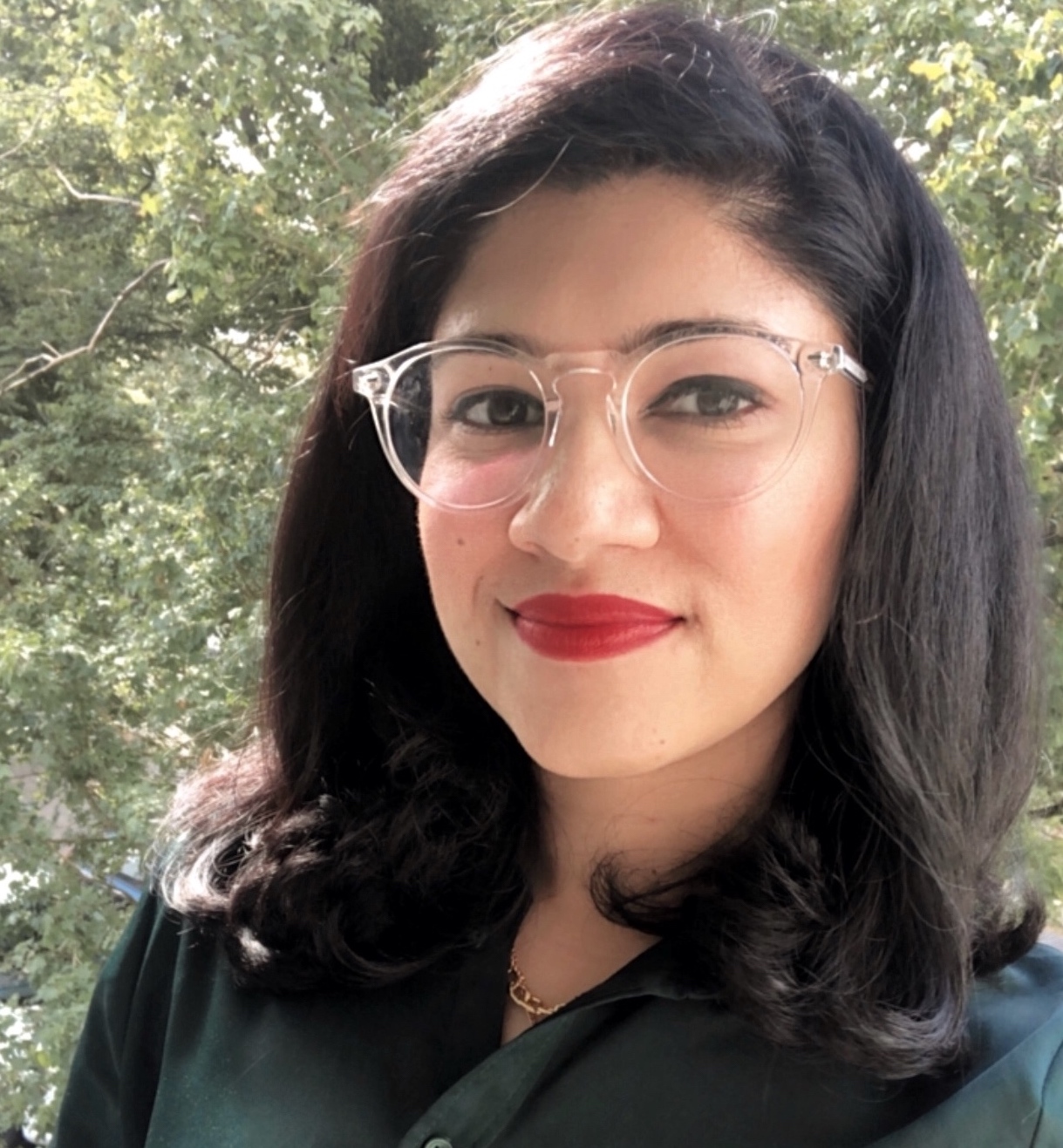 nidhi srinivas
UX designer
Hatton national bank
• Mobile bank • Next generation banking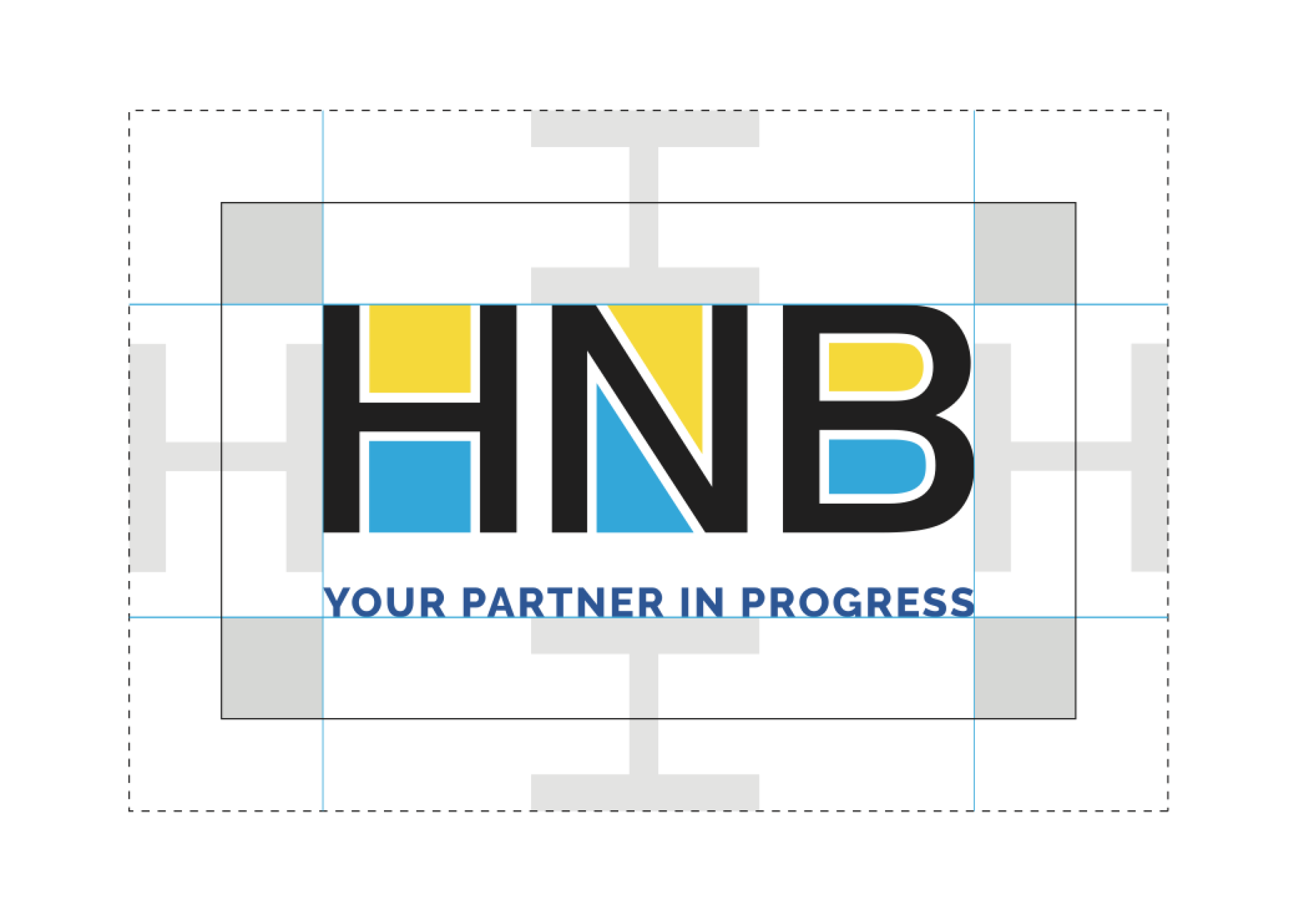 The challenge
HNB is a private bank in Sri lanka which is has more than 250 branches across the country. The bank approached Deloitte to build a mobile application.

Design brief: Build a product to Increase customer base across all sectors focussing on millennial and young professionals, Change the brand image of HNB and Provide fast and simple user experience while offering user specific products for a chosen segment.
Design sprints
I planned an agile design sprint approach. My intention was to get a holistic picture of the team and to improve collaboration.
1. Discovery
• Competitor analysis
• Stakeholder workshop
• Social media feedback
2. User research
• Interview screener
• Questionnaire
3. Synthesis
• Affinity mapping
• Key themes
• User personas
4. Workshop
• Information architecture
• User journeys
5. UX design
• Sketches
• Wireframes
6. Visual design
• Visual designs
• Story board
• Brand guidelines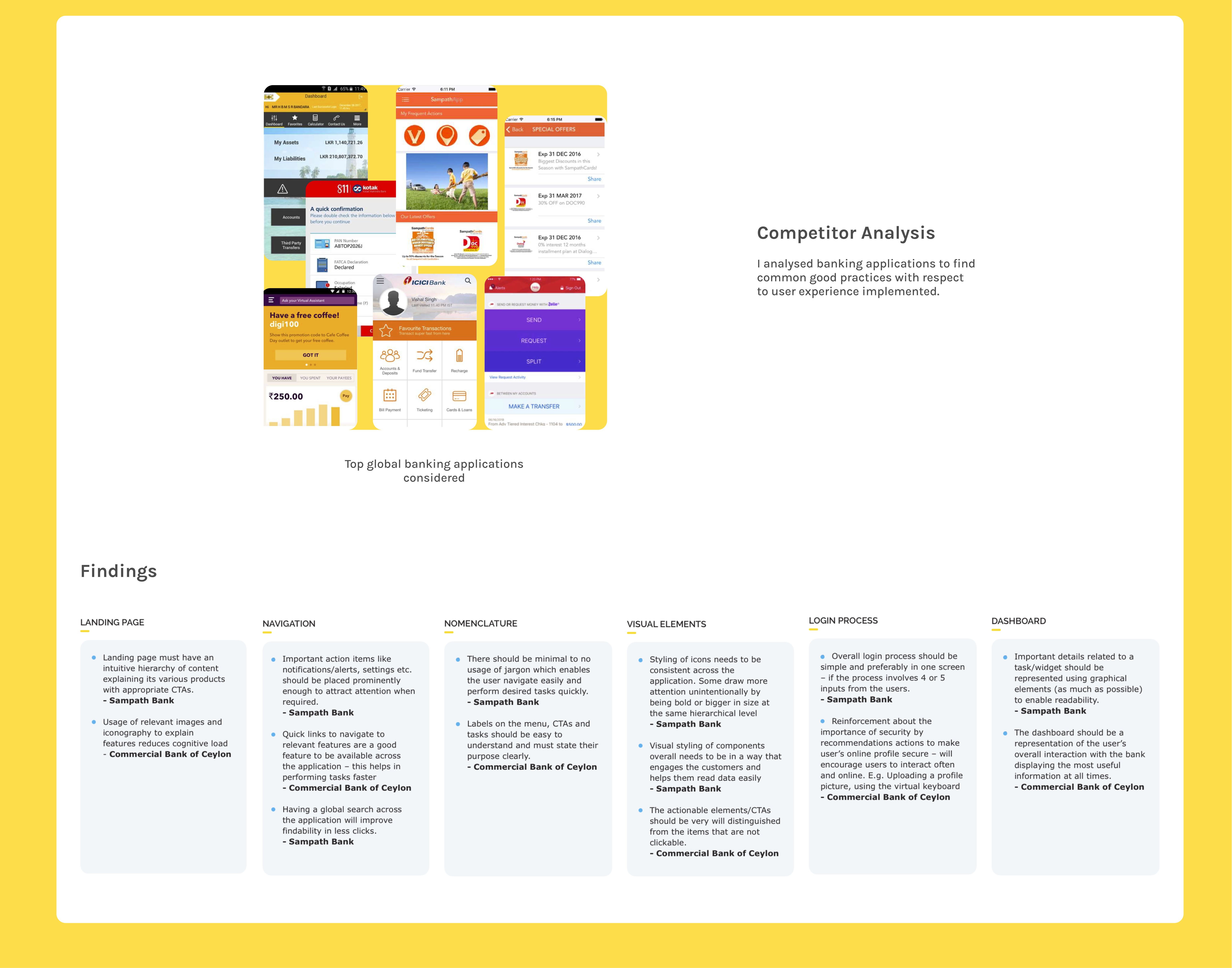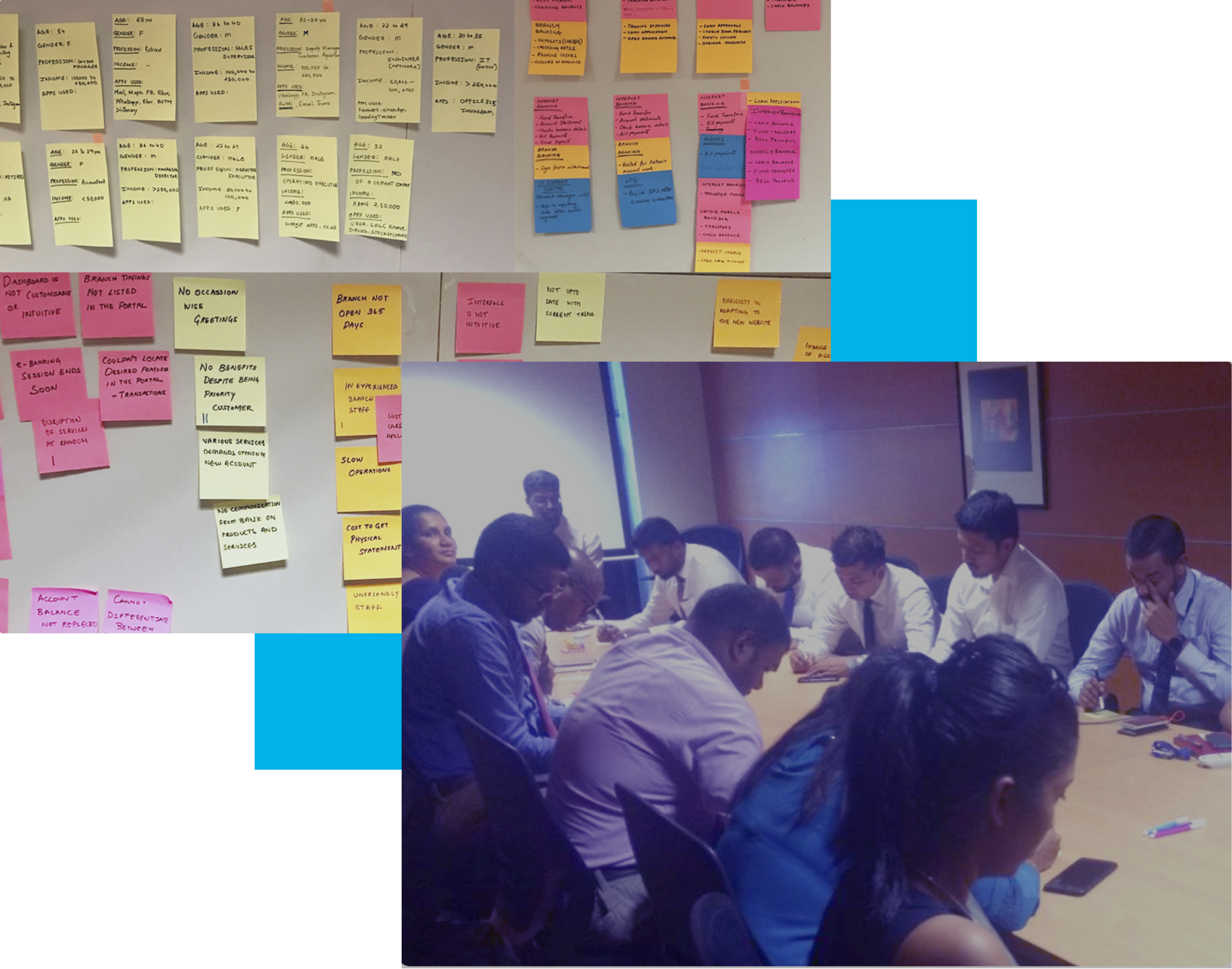 Workshop with stakeholders
Insights to build a foundation for the new application:

• E Banking registration process should be easier and faster
• User friendliness: When a fund transfer or a bill payment is to be carried out the steps and data to be filled are very long and customer gets bored of the process.
• Get aware of the features that are available presently and enhance the user friendliness. Though we have many features, Customers do not use it due to lack of awareness.
• User has to manually check the status of loans/ Cheques.
• Add tutorial video of banking app to show the customer before registration.
• The unnecessary functions on the interface should removed to make it user friendly.
• Include continuous awareness programme to the staff on new features in the bank. User interviews
Participants
Recruited a mix of HNB and competitor bank customers
Users were selected based on analysing:
Social media reviews

SME & retail survey

Call centre ticket summary
The team consisted of interviewee, Interviewer, Note taker, Observer and a translator to translate from english to Sinhalese.
We conducted focus group interviews, Guerrilla interviews and one on one's at the HNB office. We also visited several branches to interview customers.
I prepared a questionnaire to understand concerns, pain points and expectations of customers.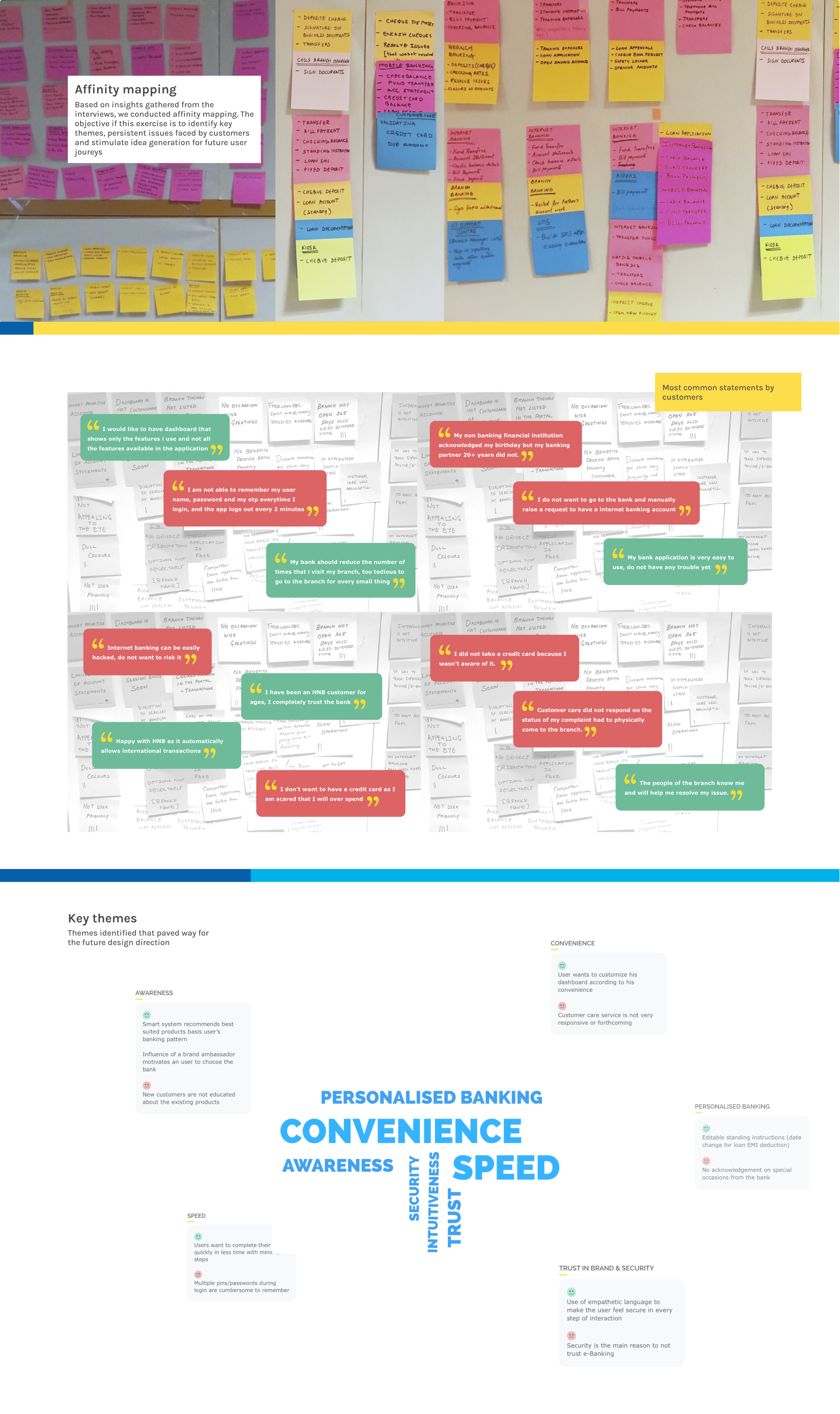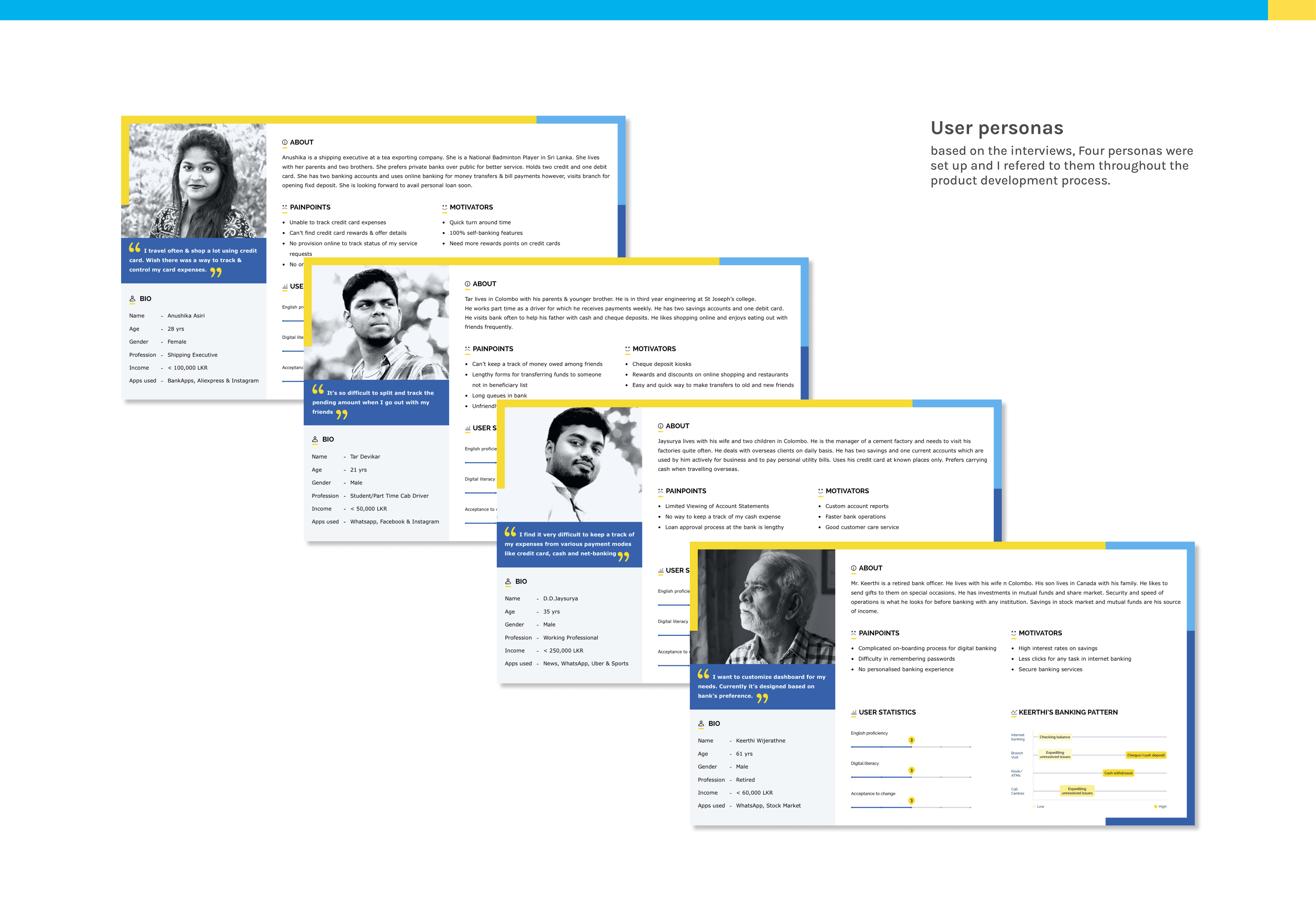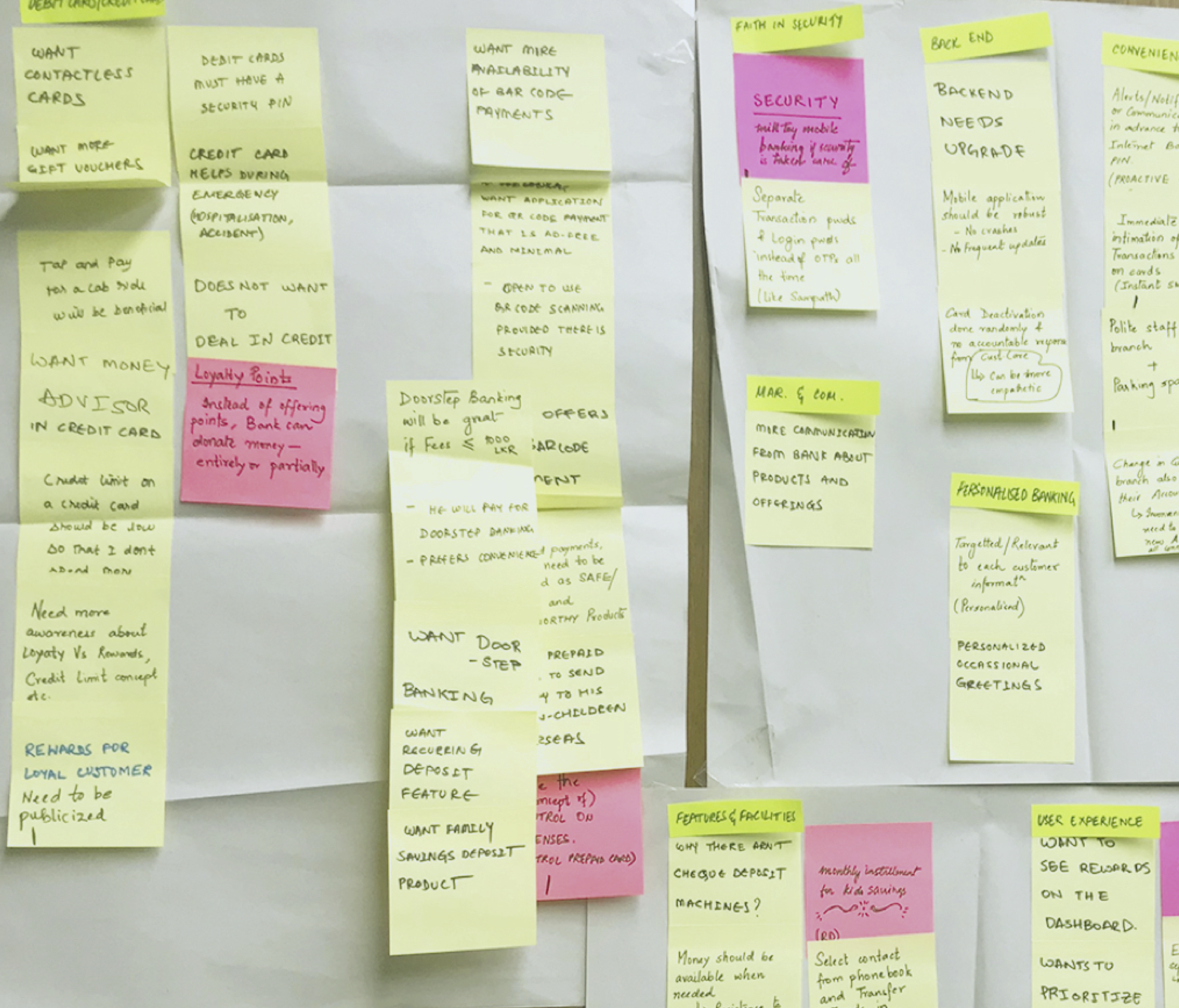 Journeys identified
After completing the internal synthesis I conducted a workshop with the entire team and stakeholders to validate our findings and to identify the below user journeys:
Cash/ Cheque deposit e-slips

ATM cash availability details

Status tracking - Loans/Credit card/ Support

Schedule appointment at branch

Login

Account statements

Fund transfer
Adding of beneficiary
Share bank details and

Credit card
Registration
Expense tracking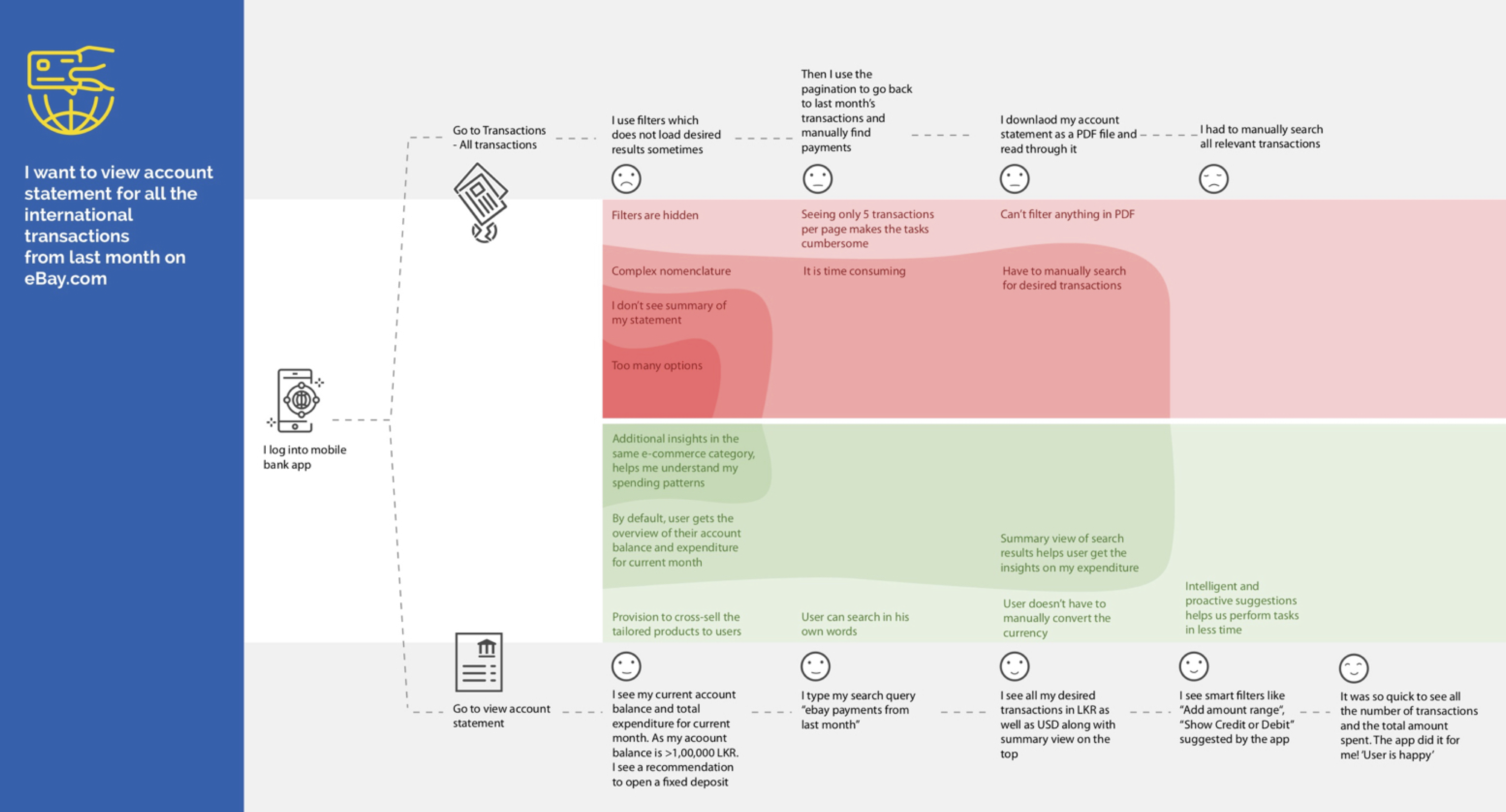 Account statement, Fund transfer and Credit cards
Three of the user journeys were selected for the initial design of product MVP. These flows show the end to end experience of the user along with pain points and potential solutions.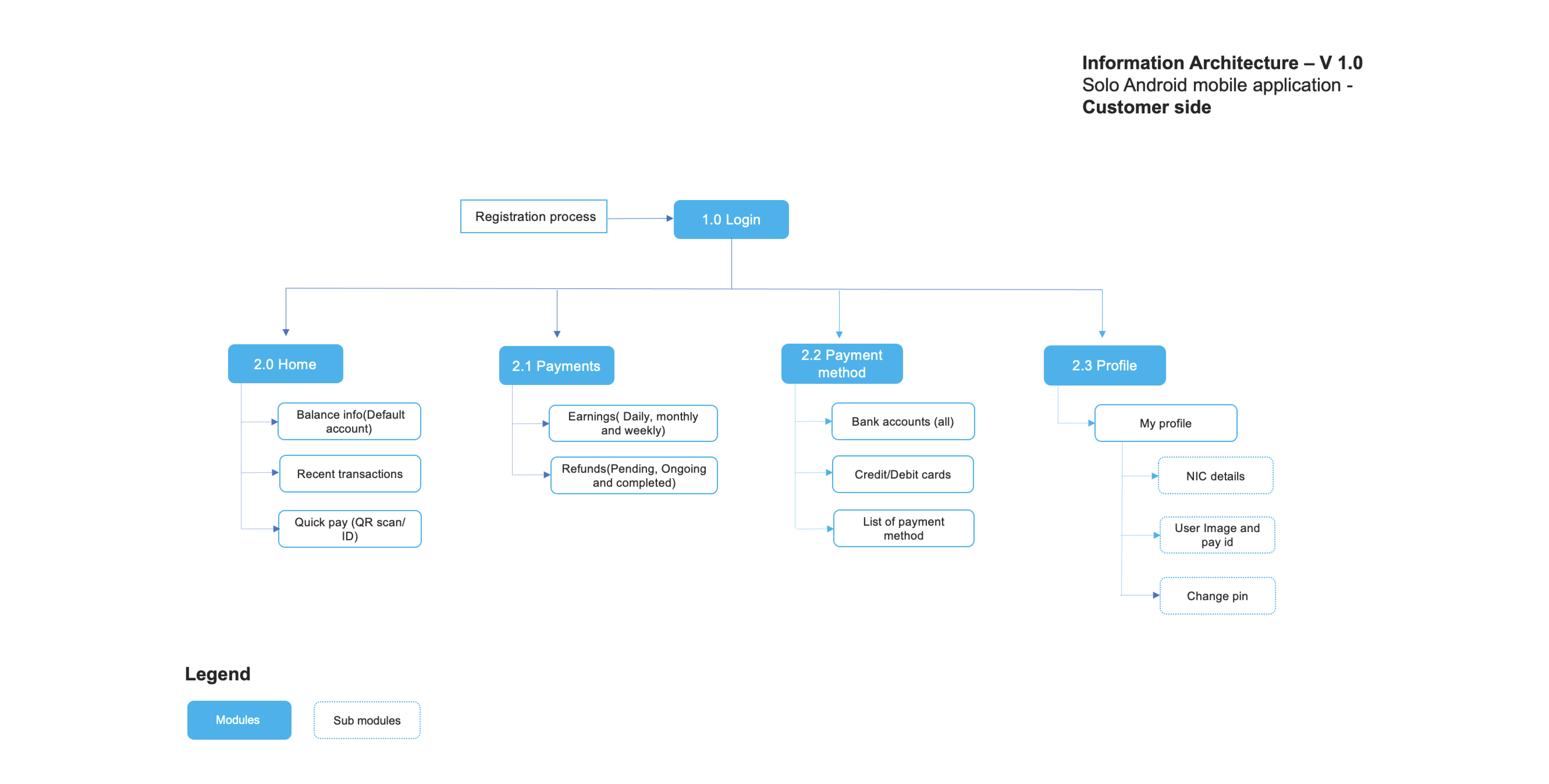 Information architecture
Navigation of the application a new or existing customer will experience.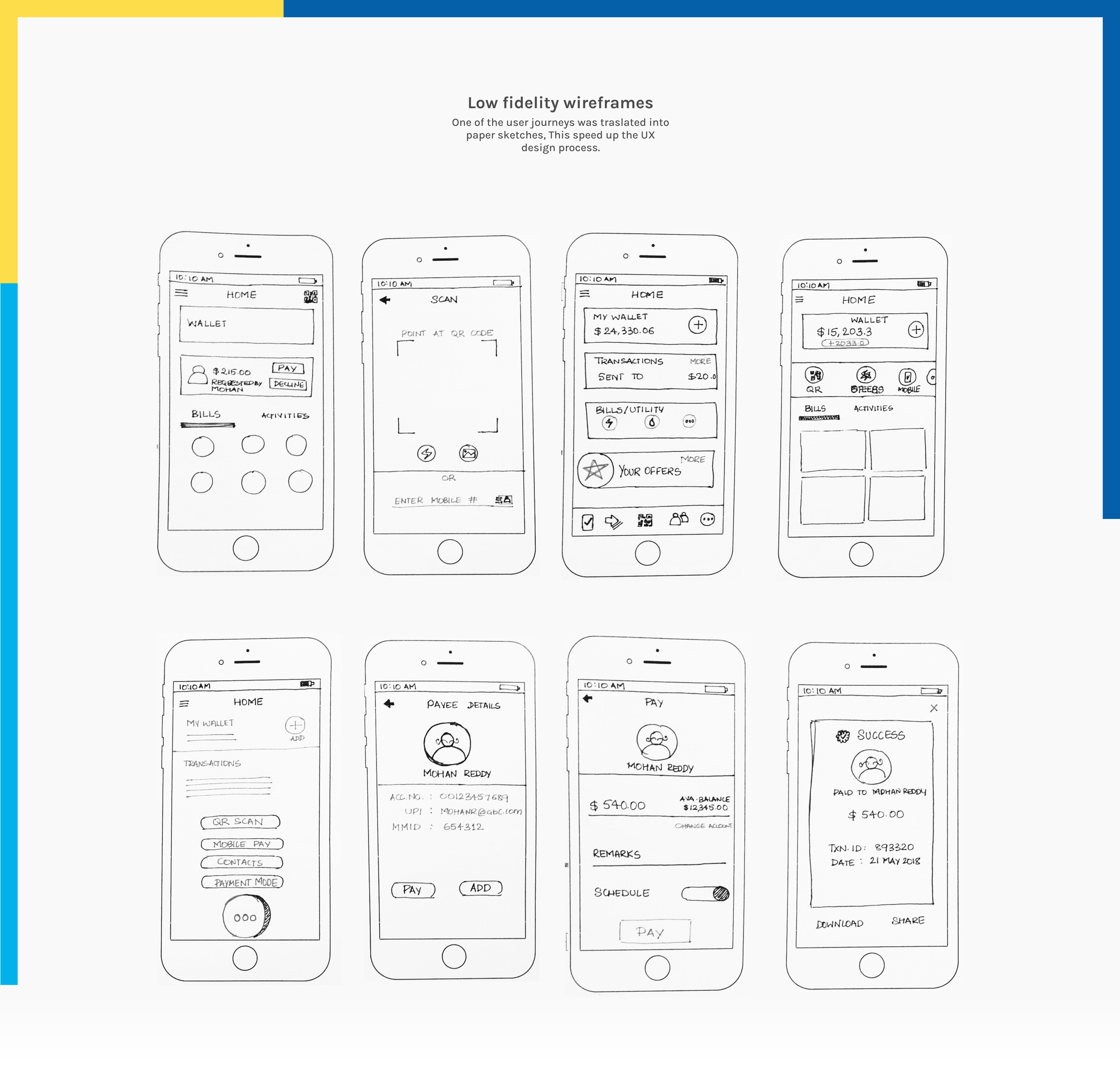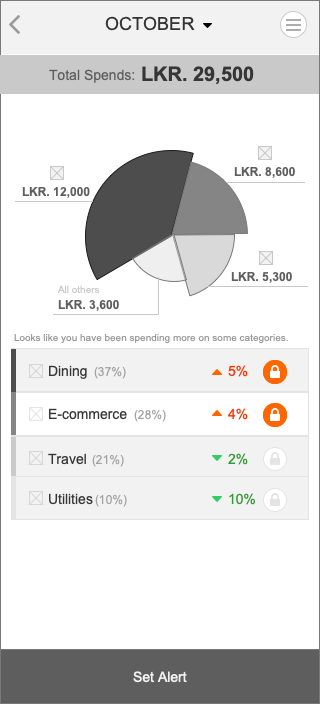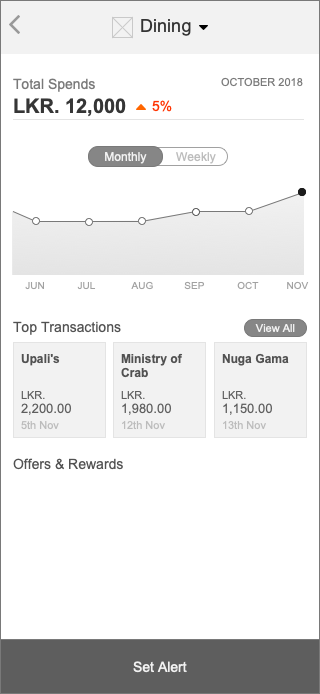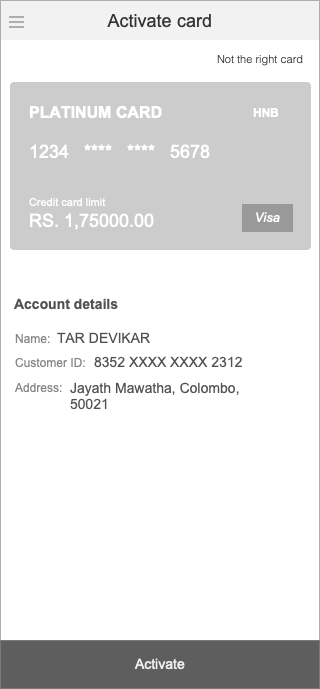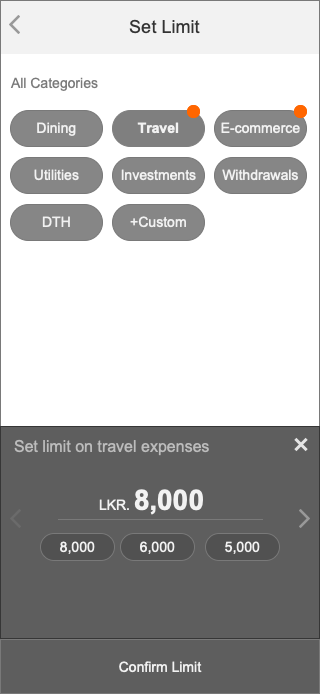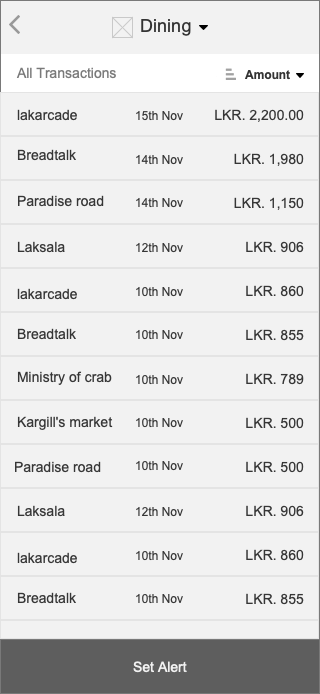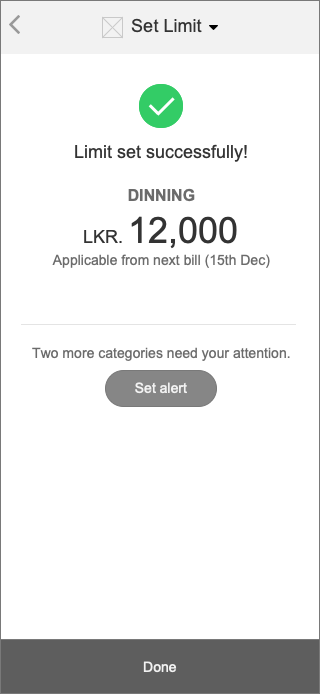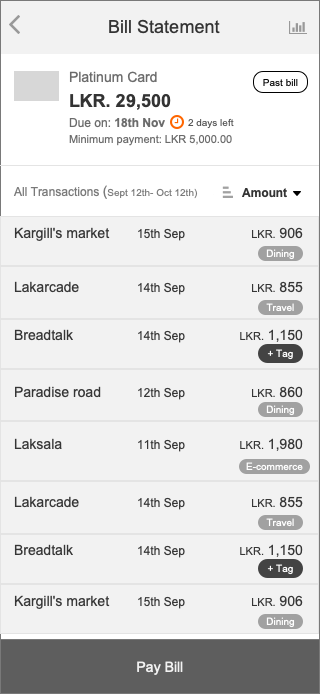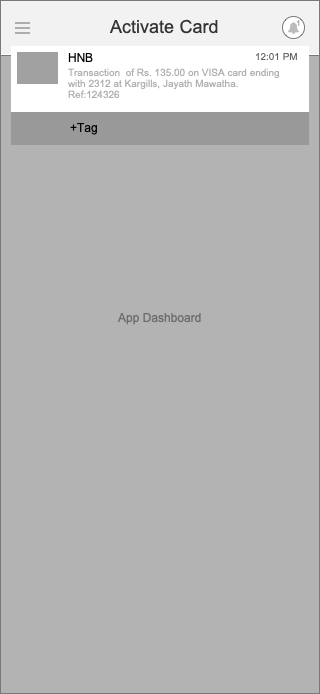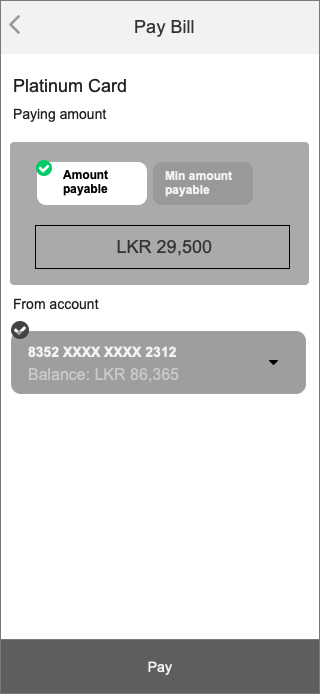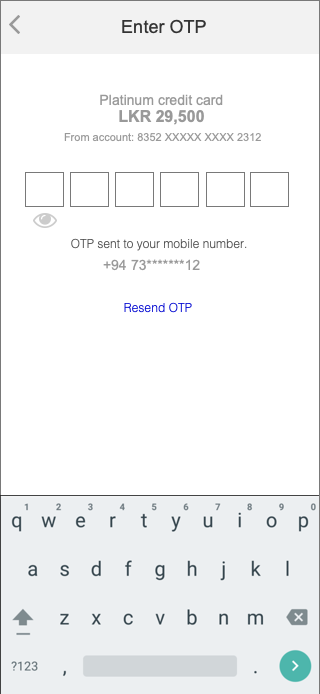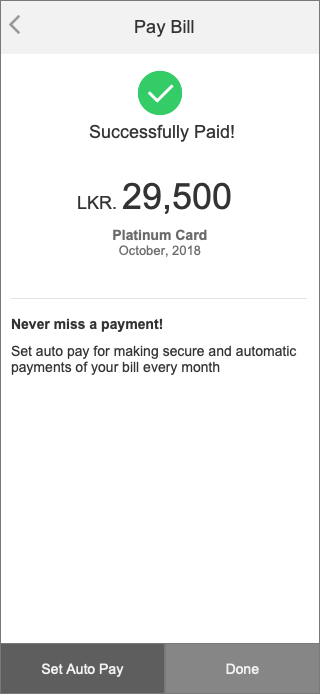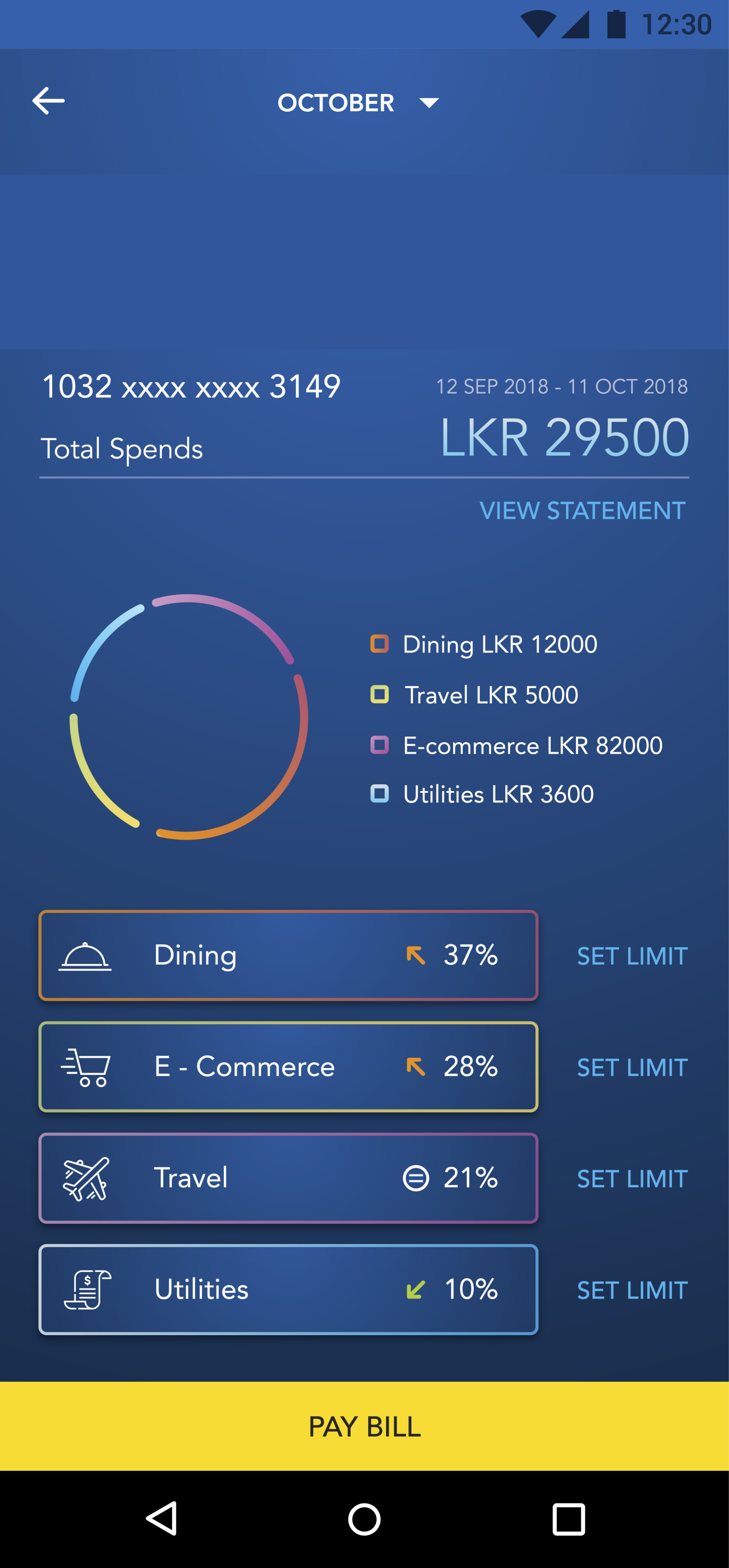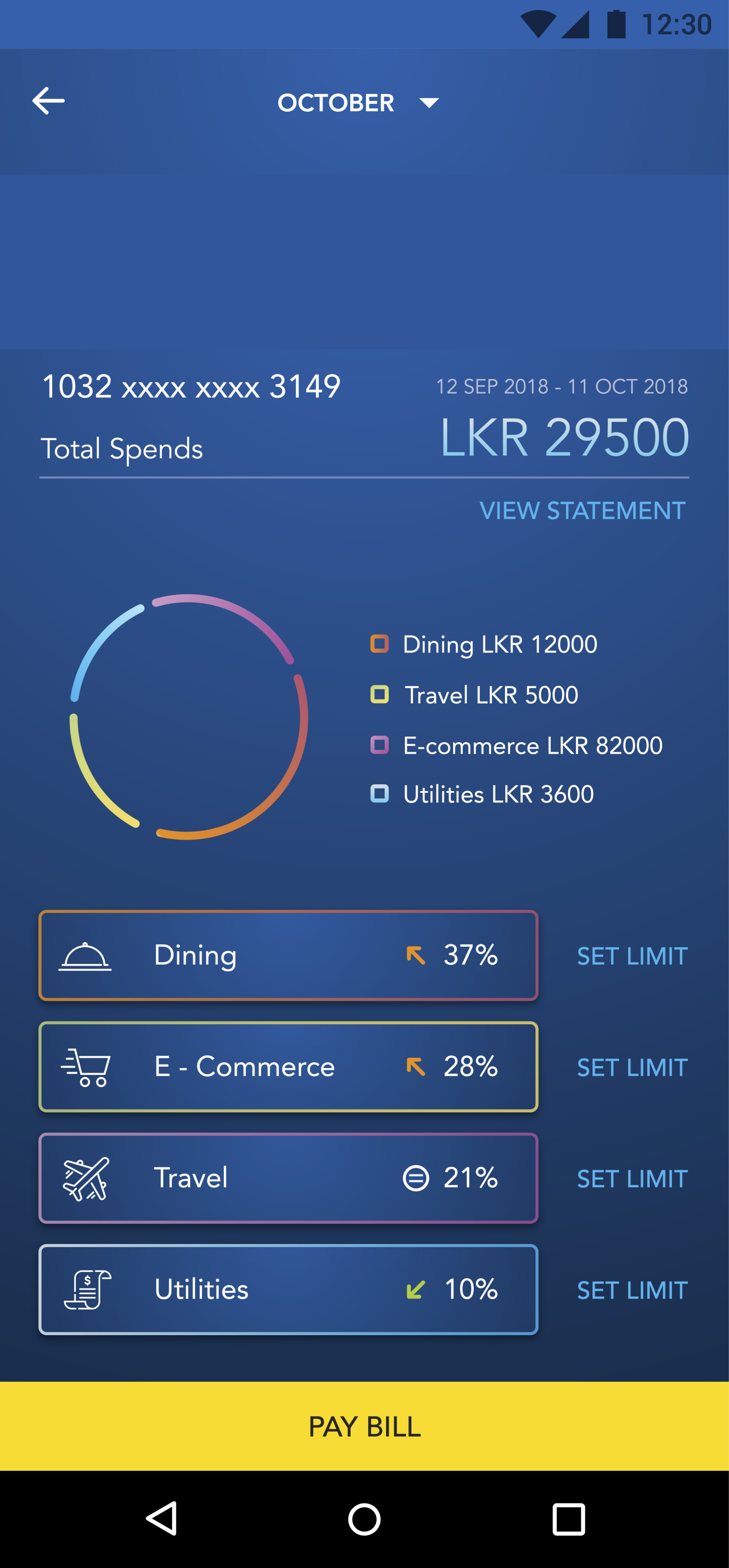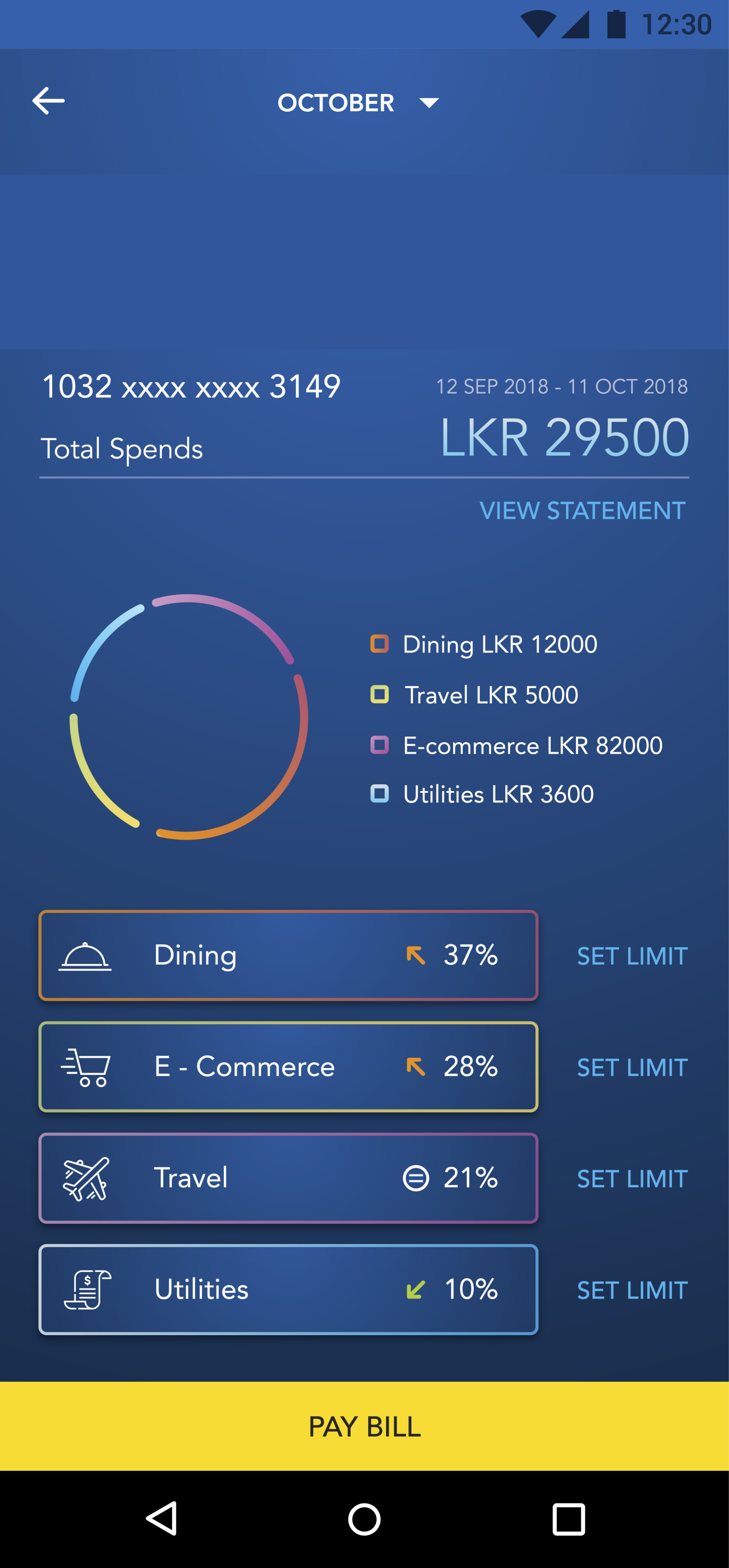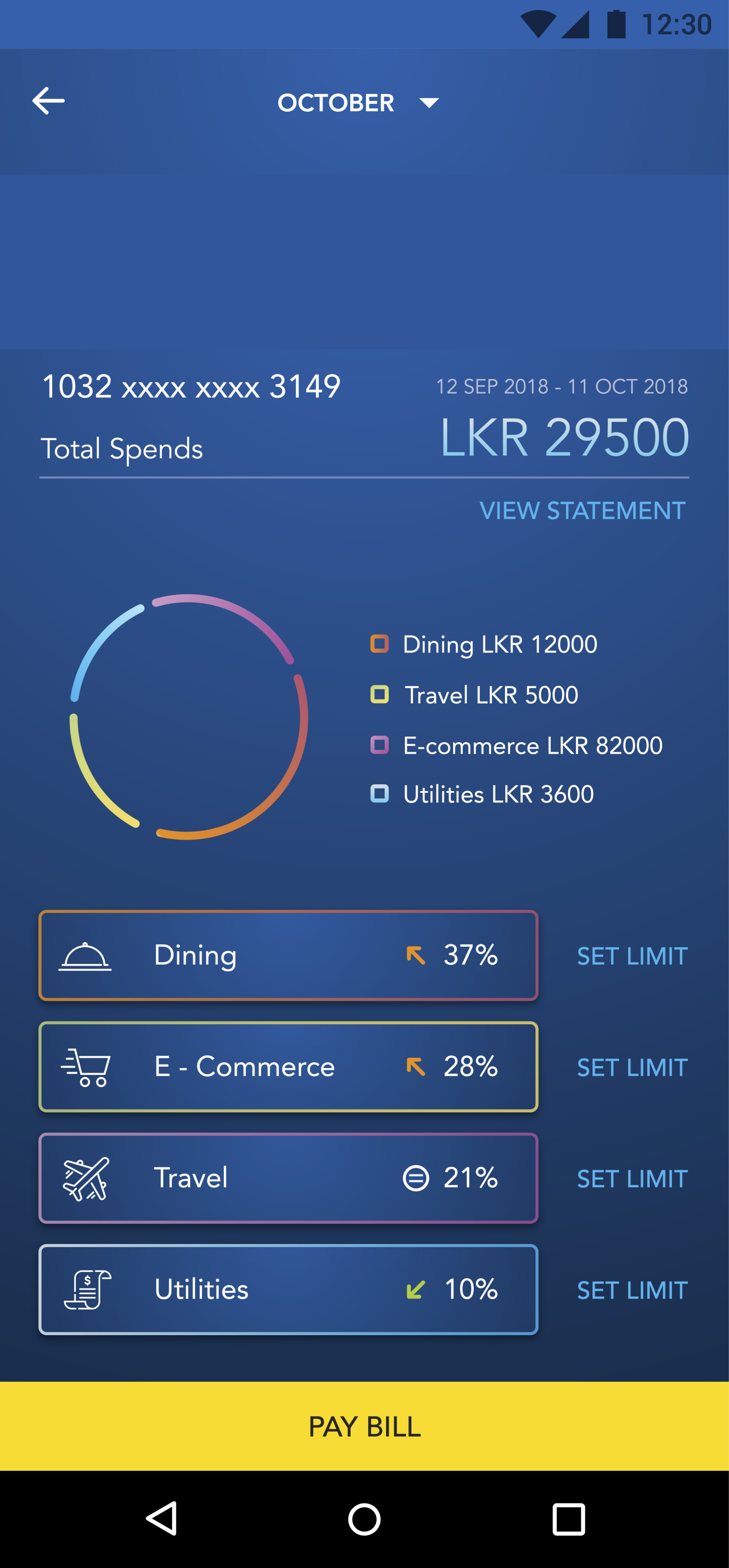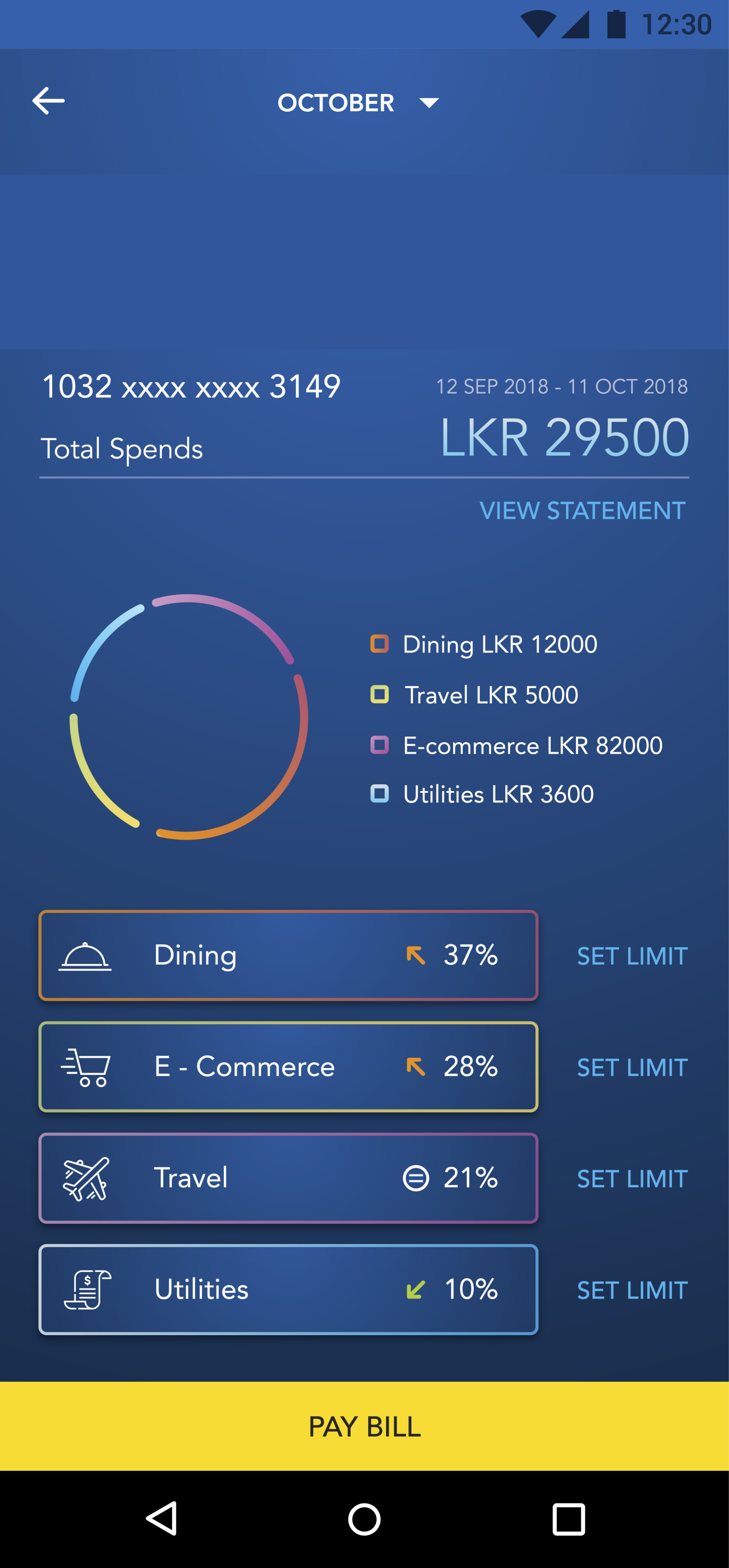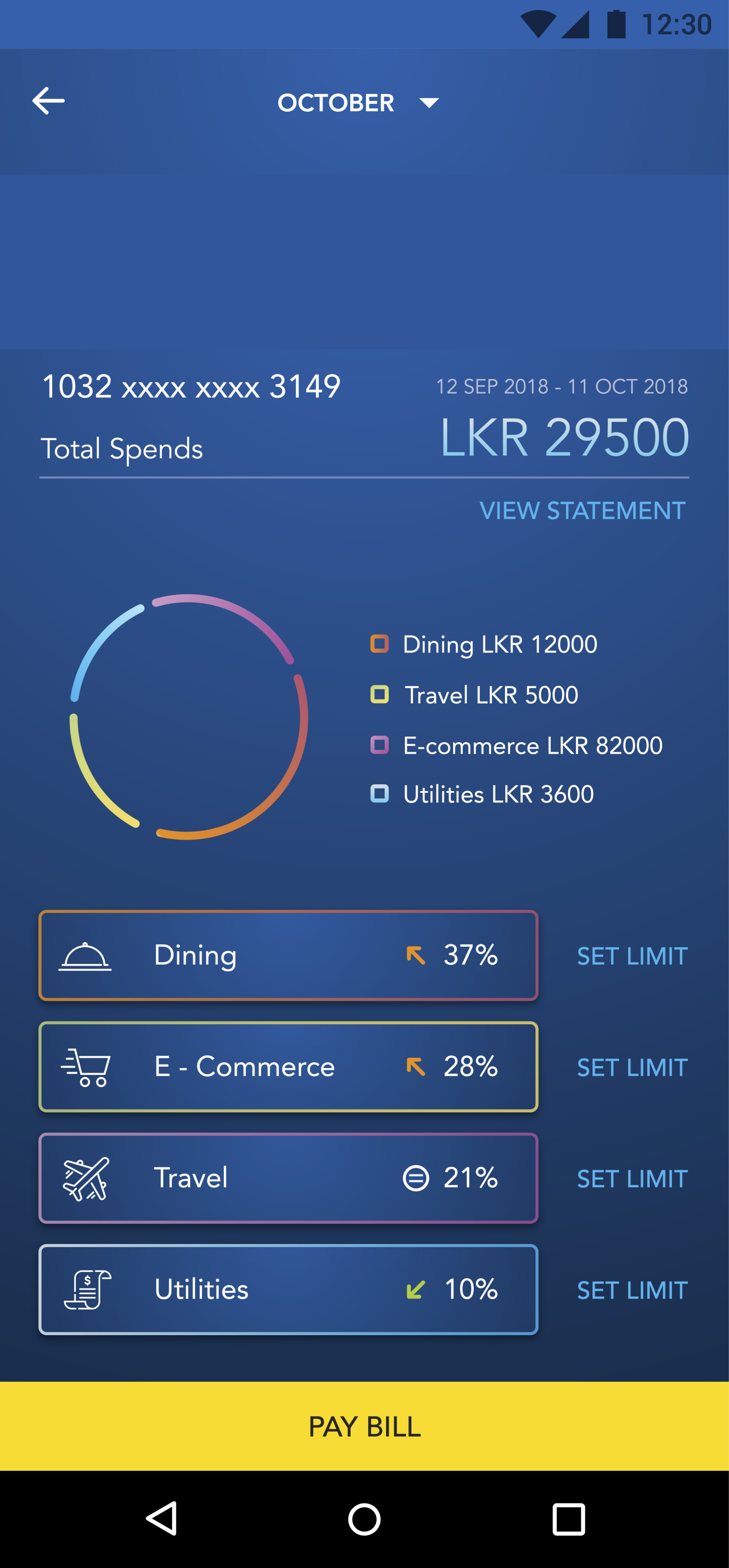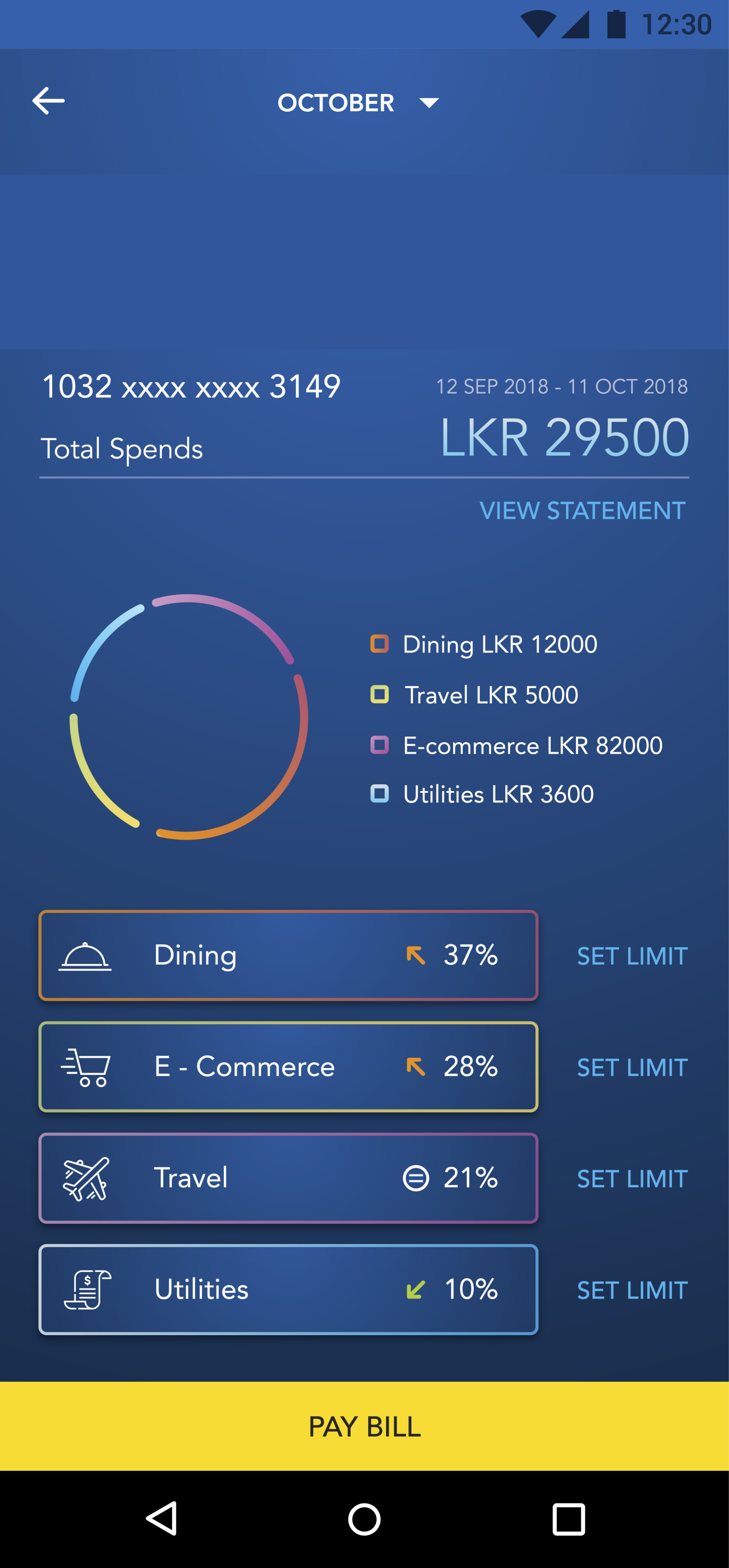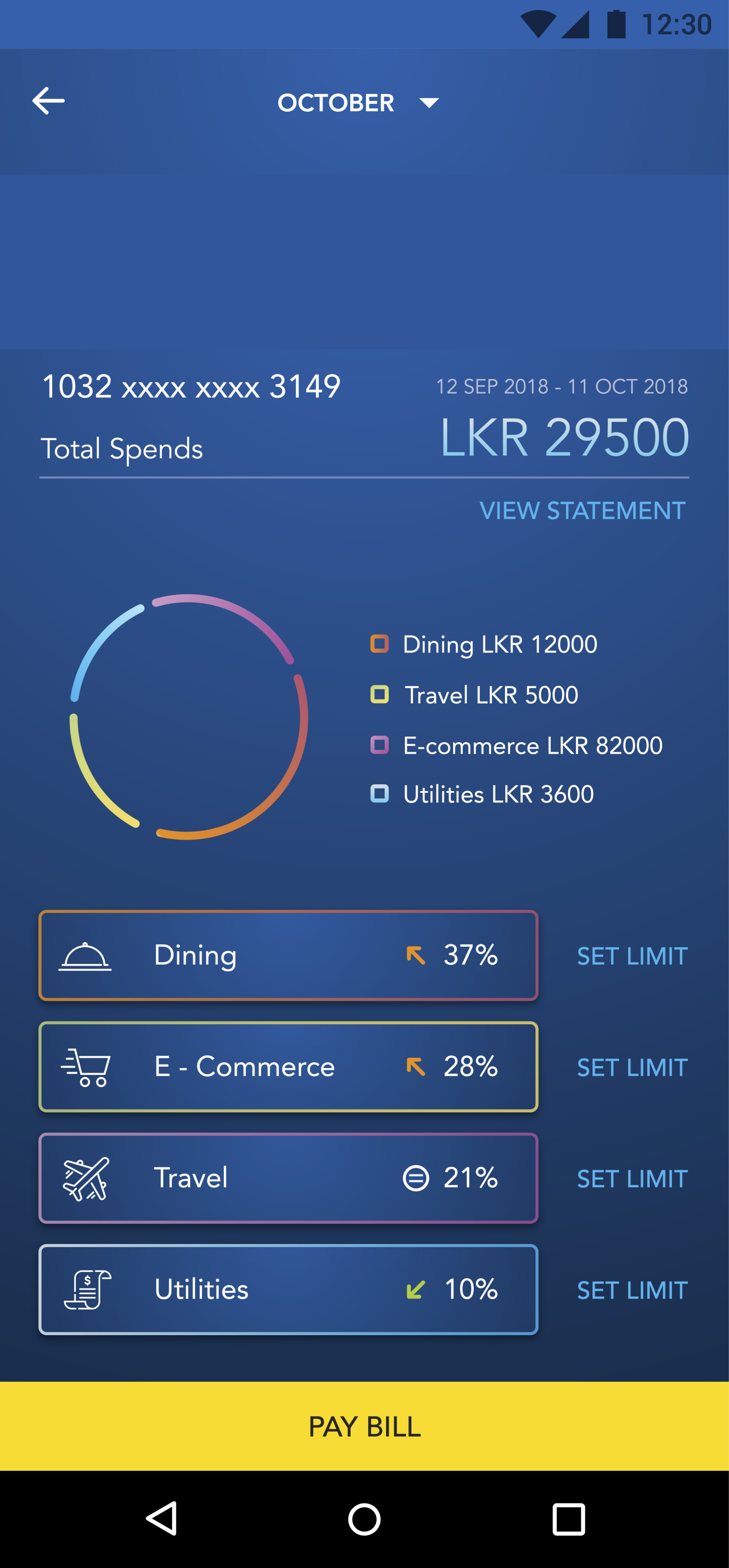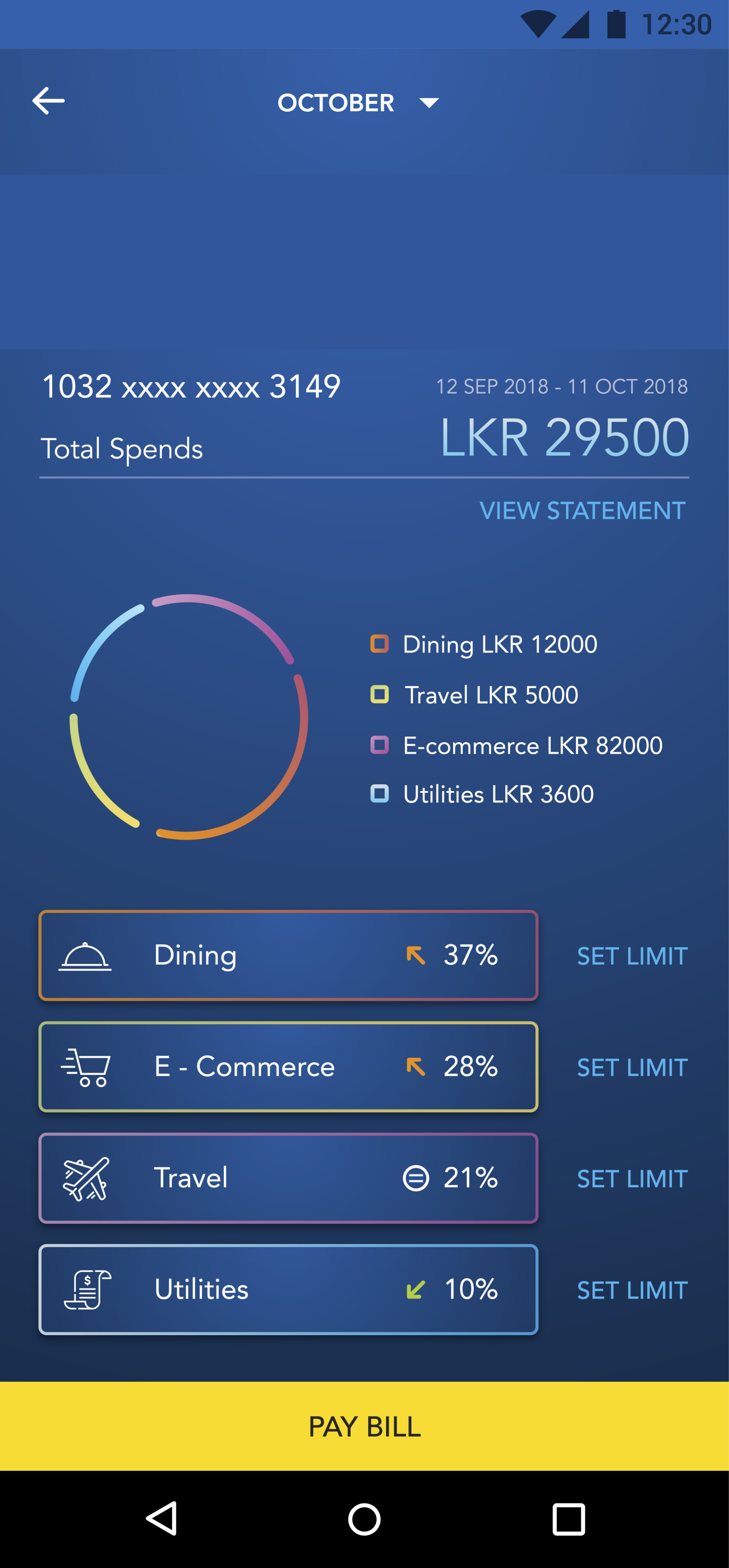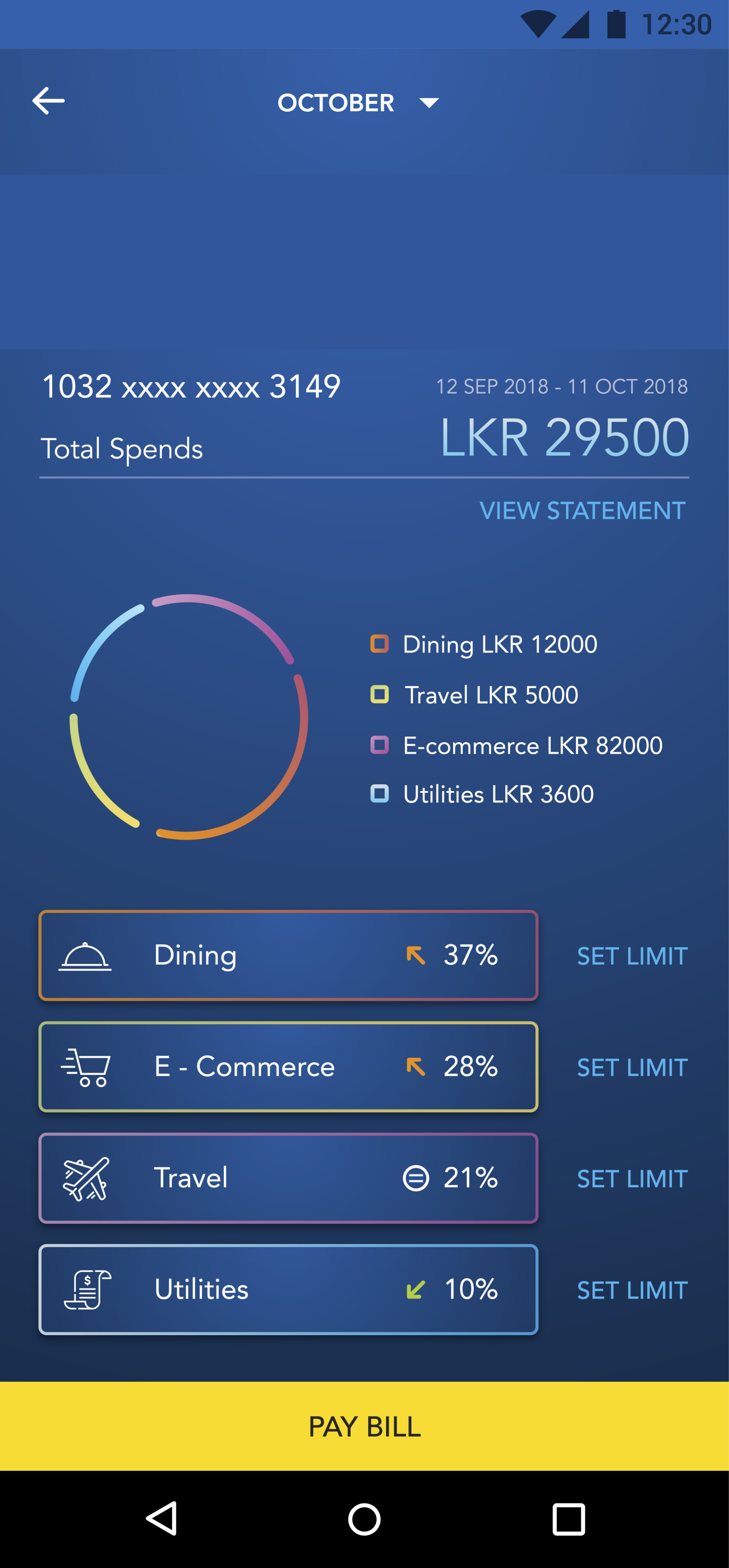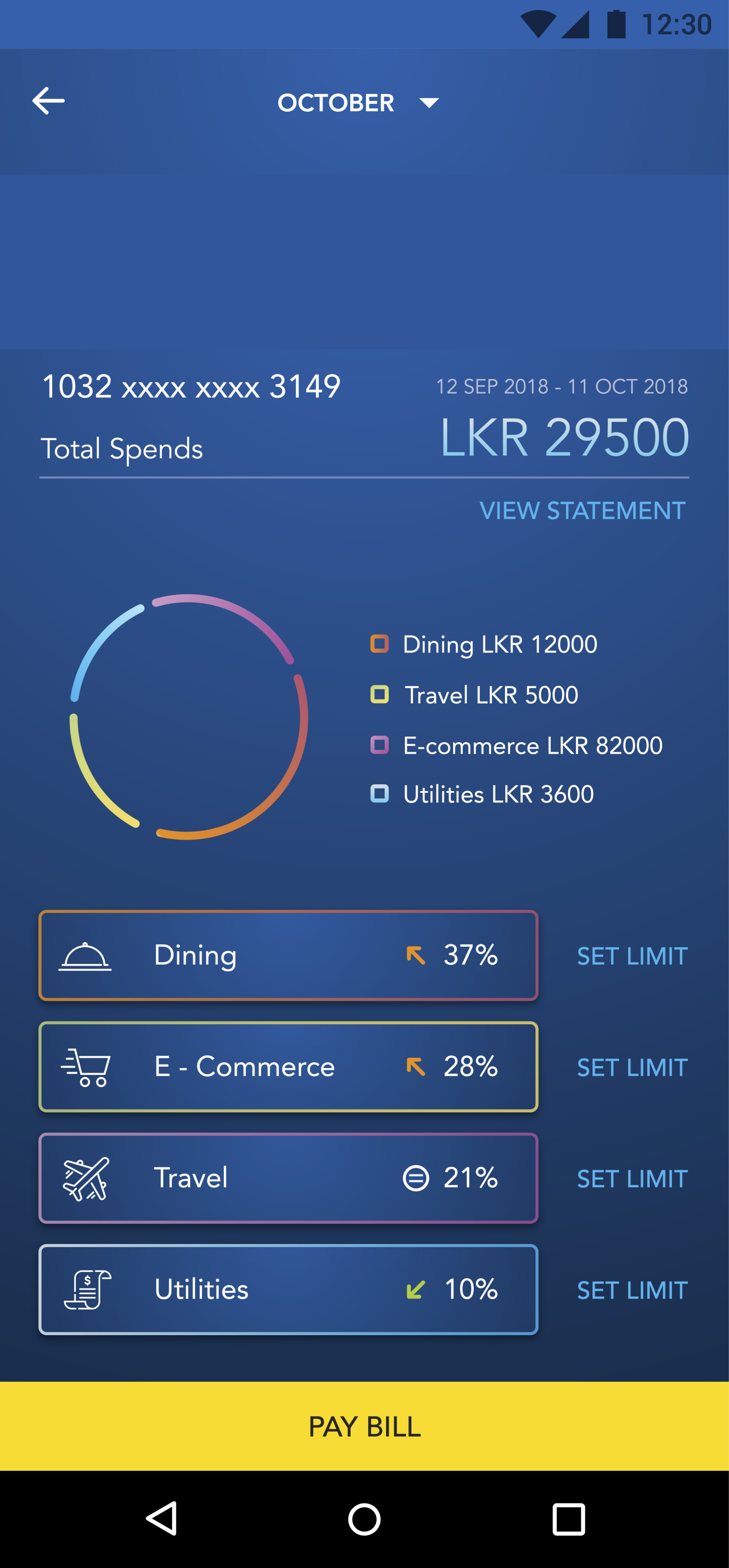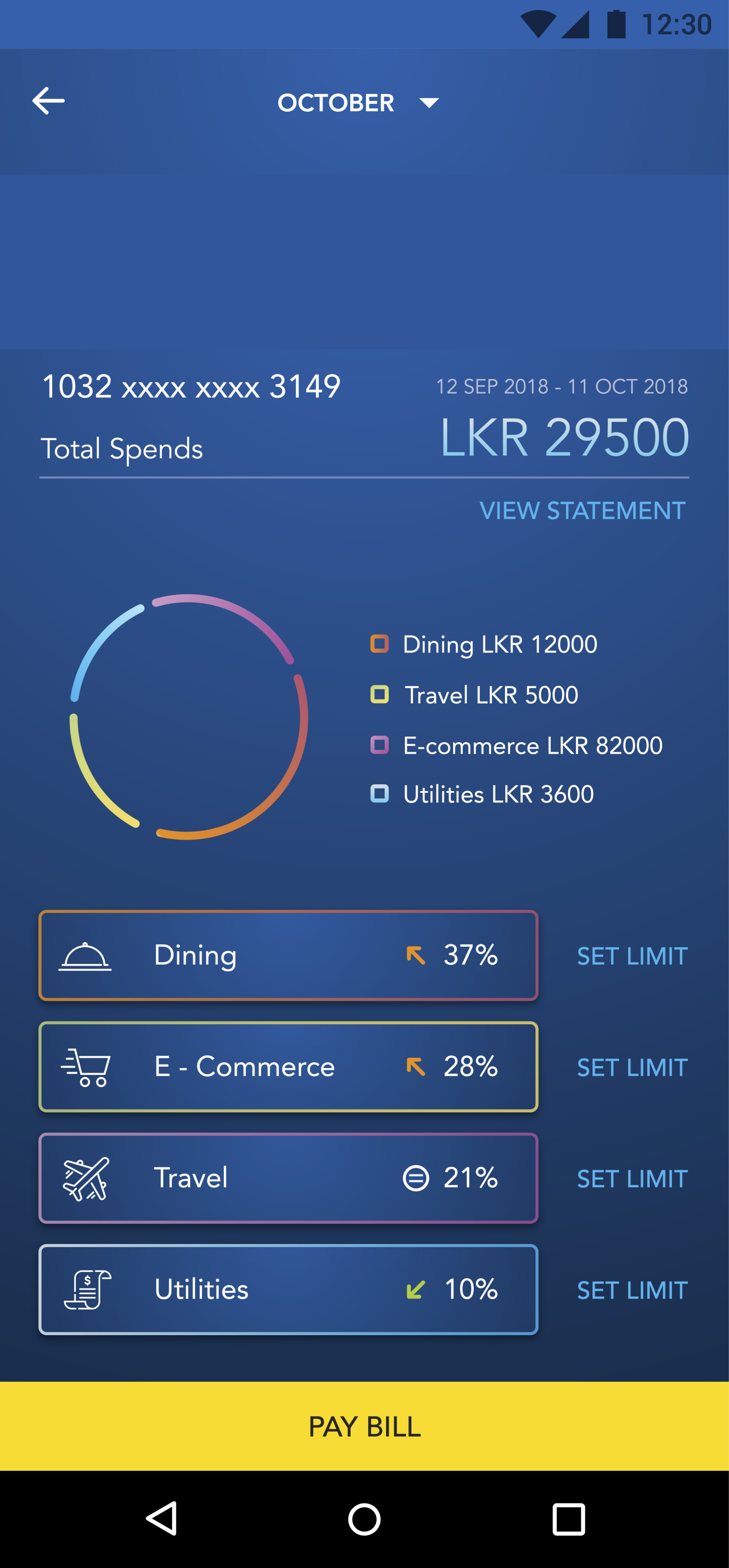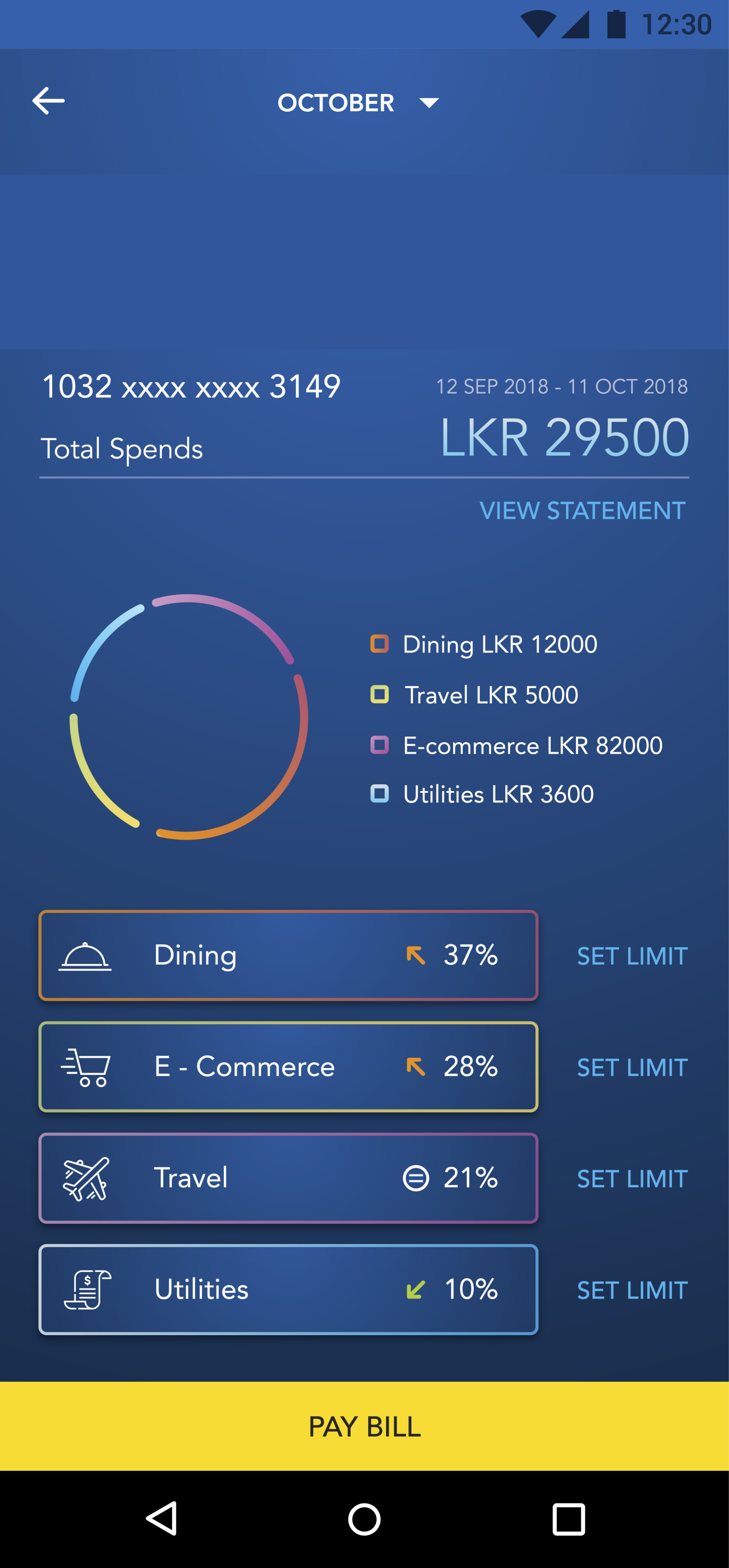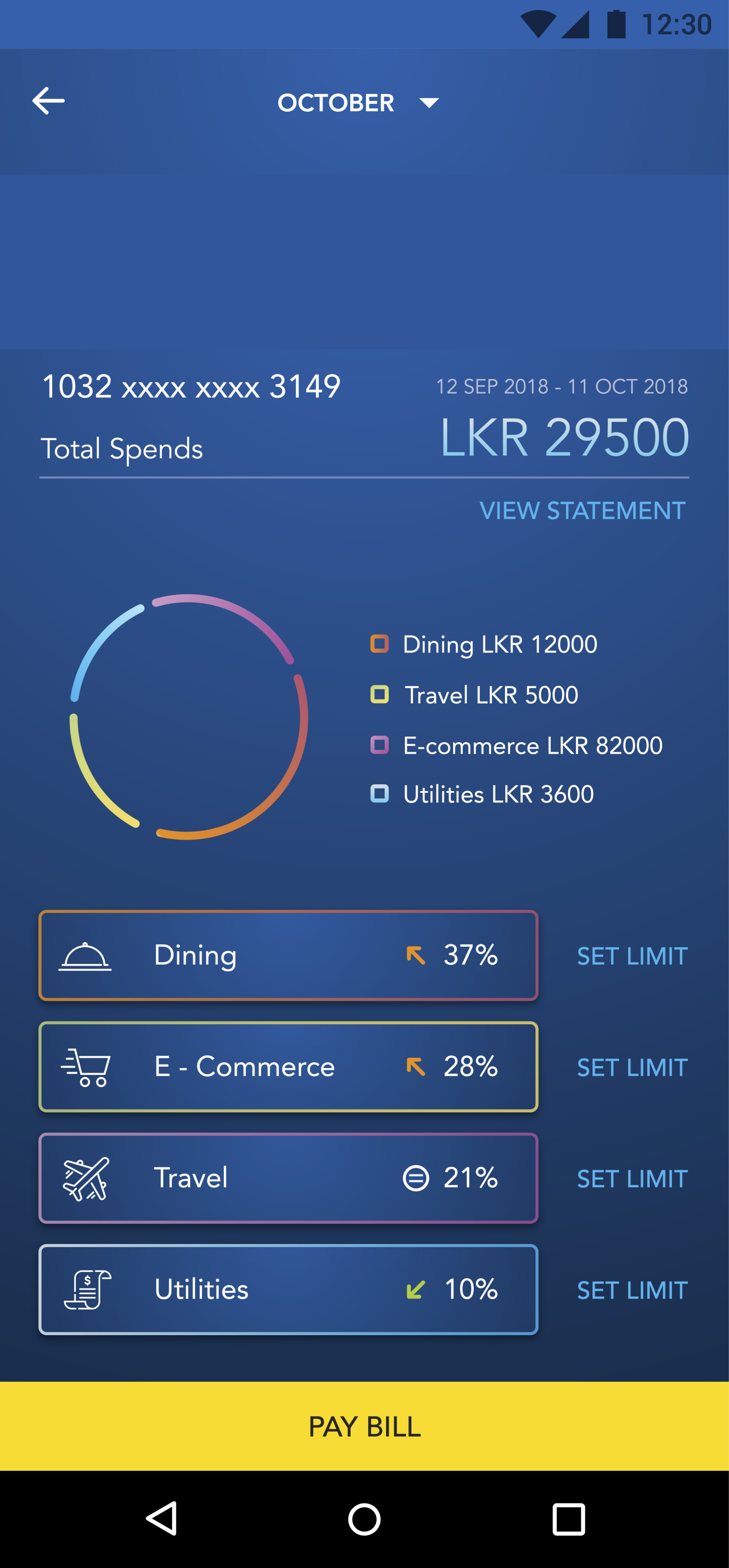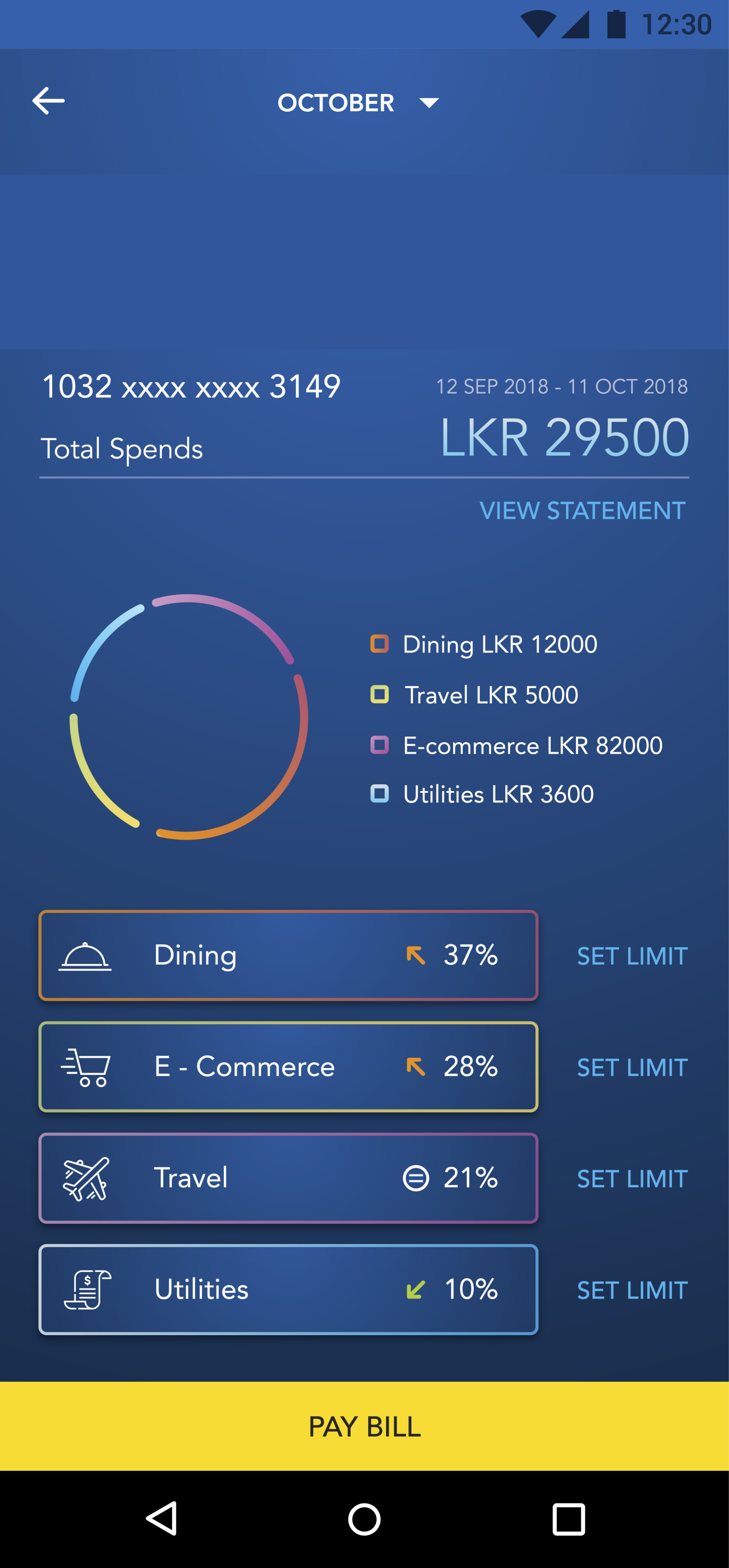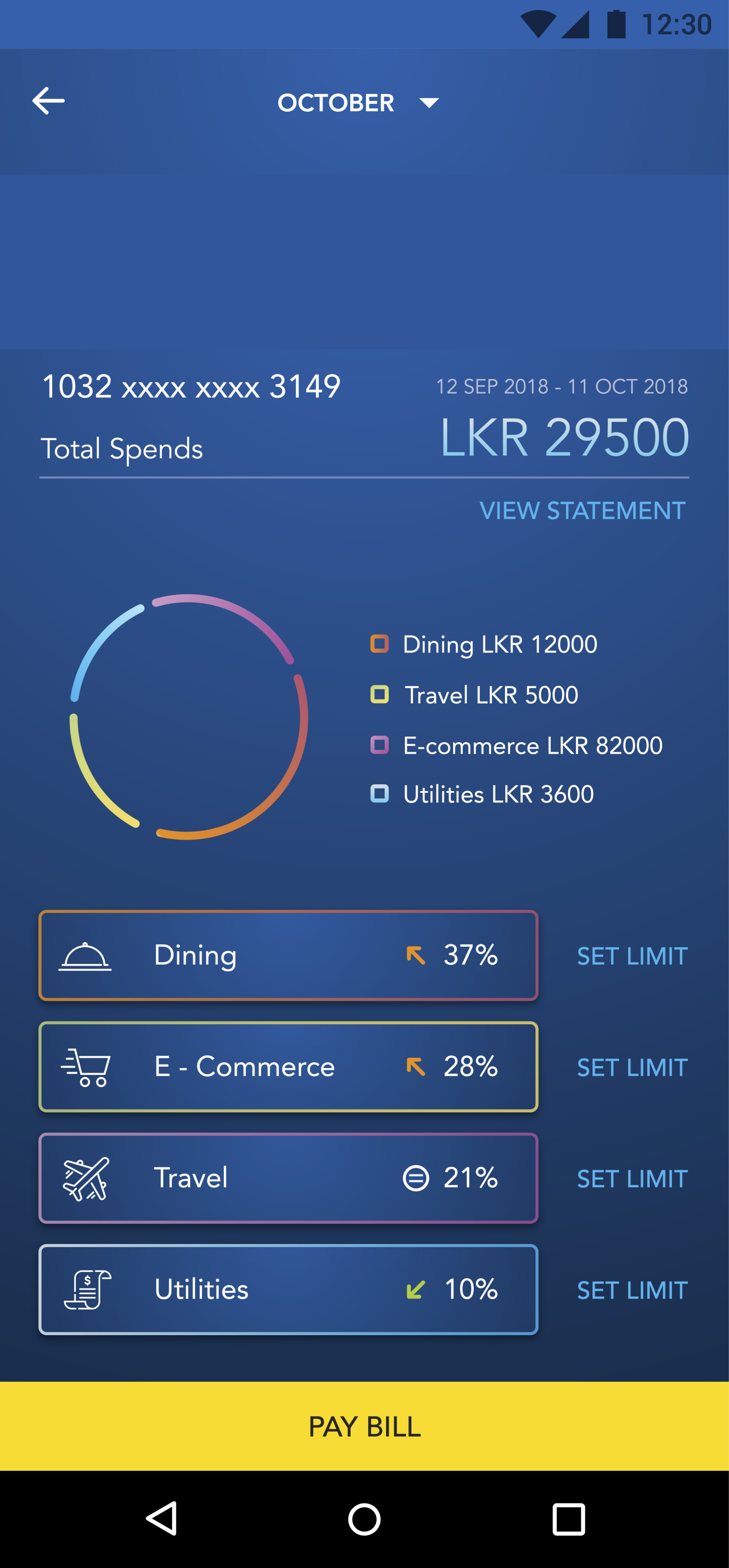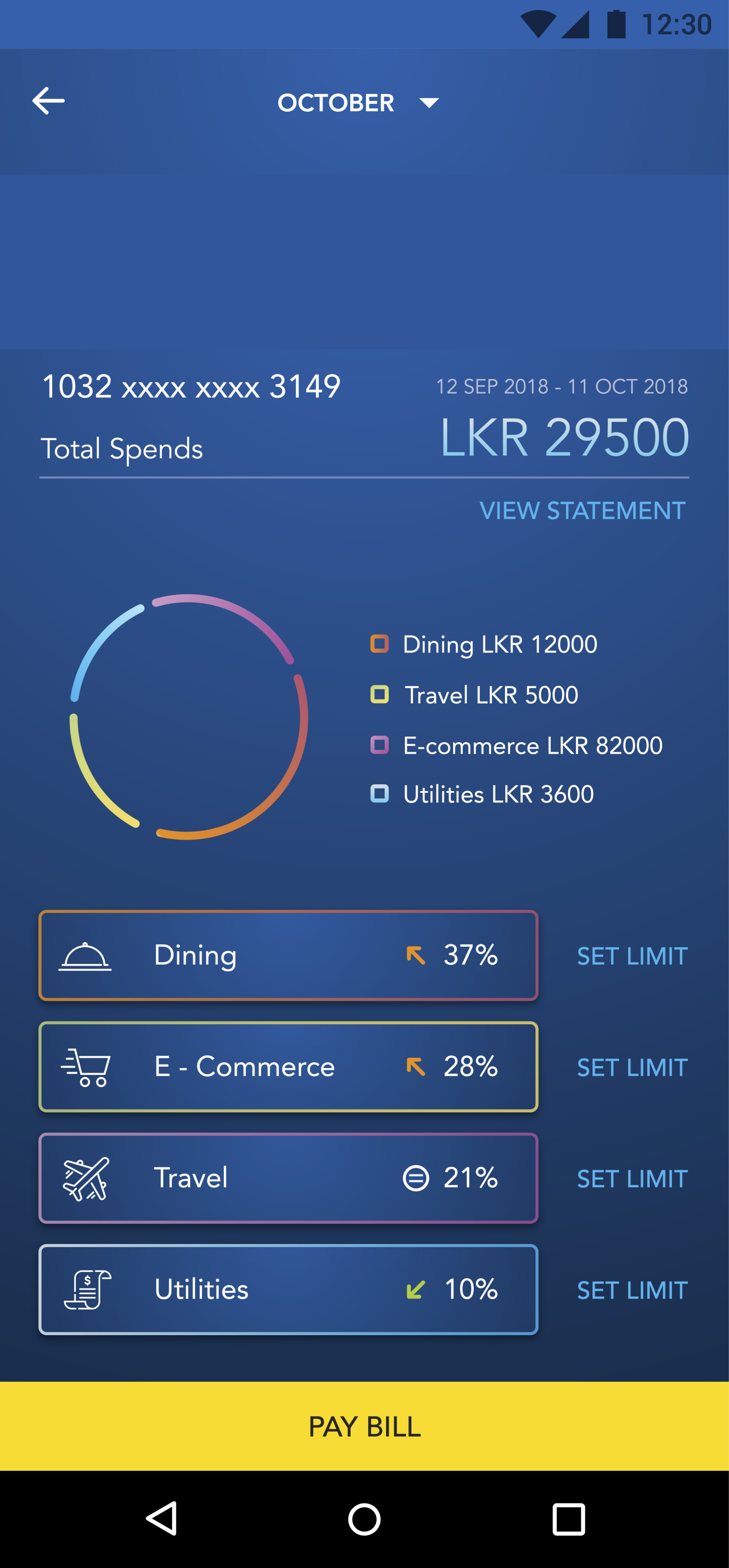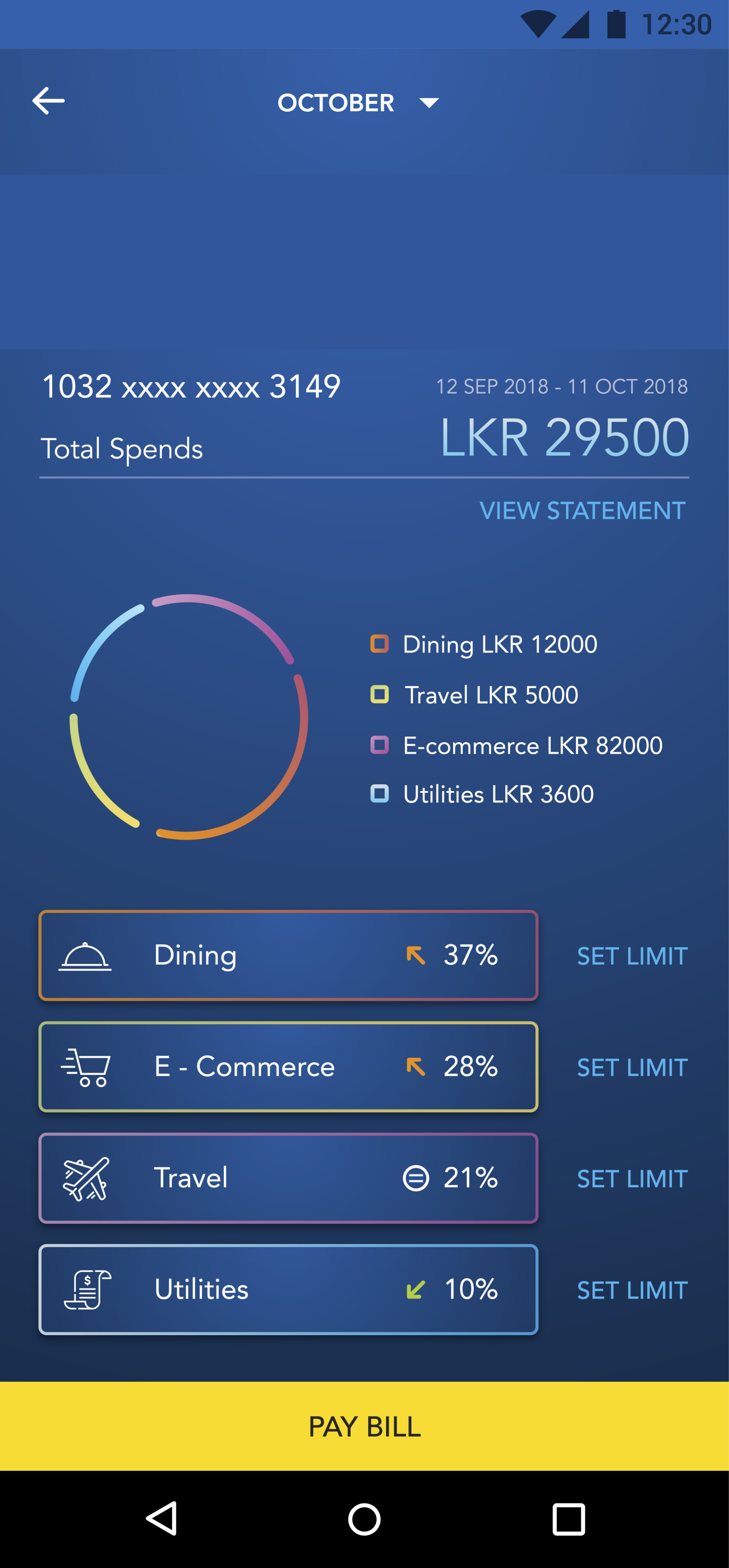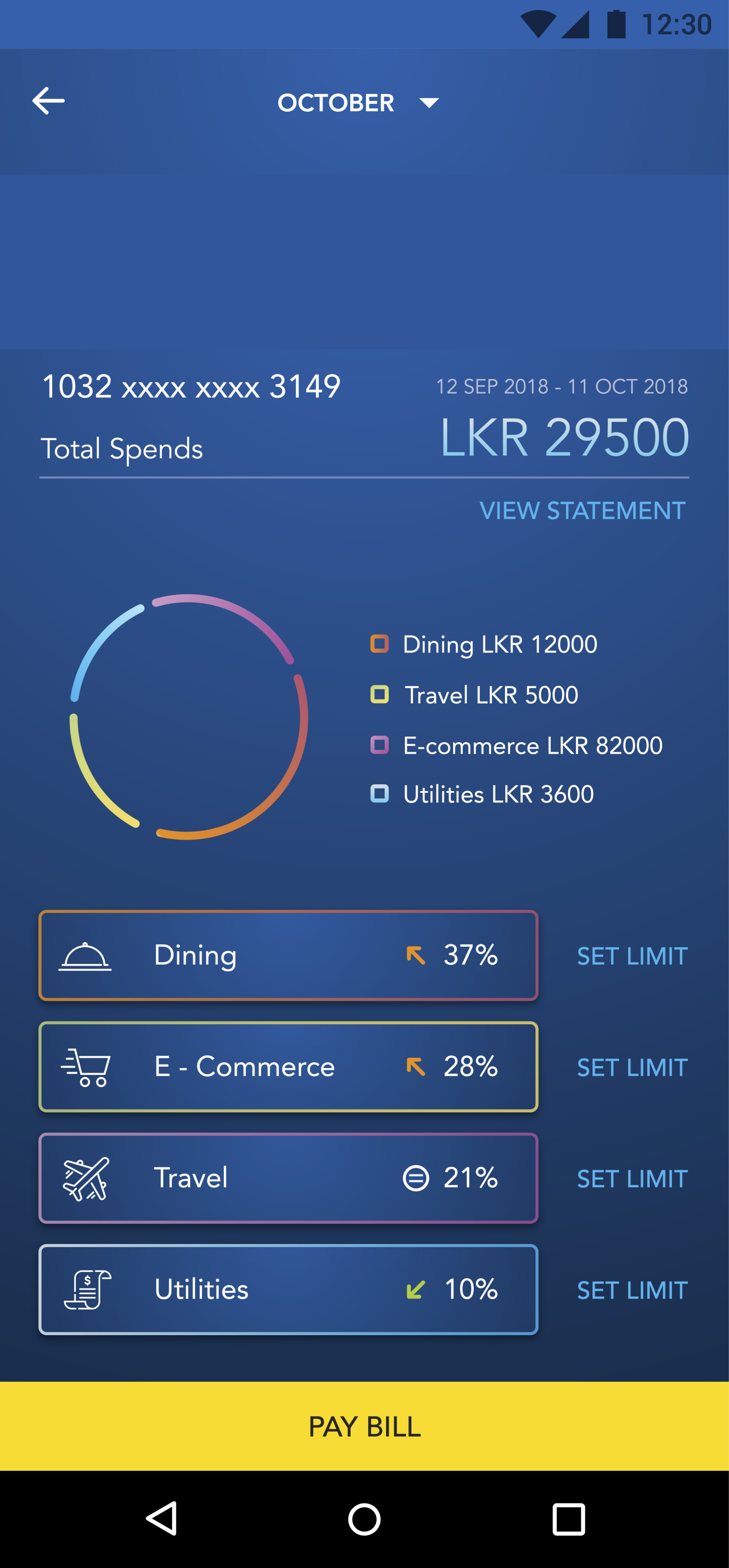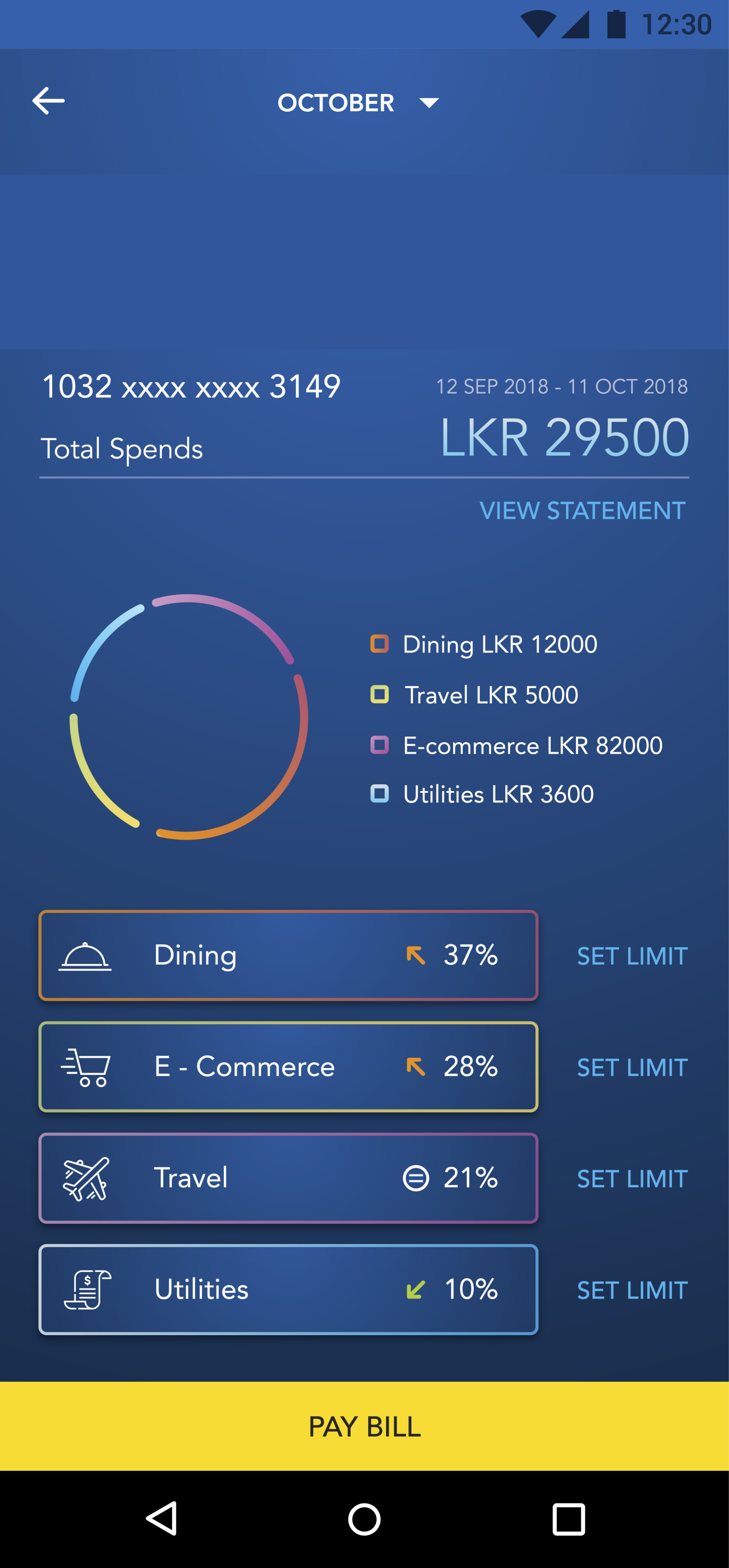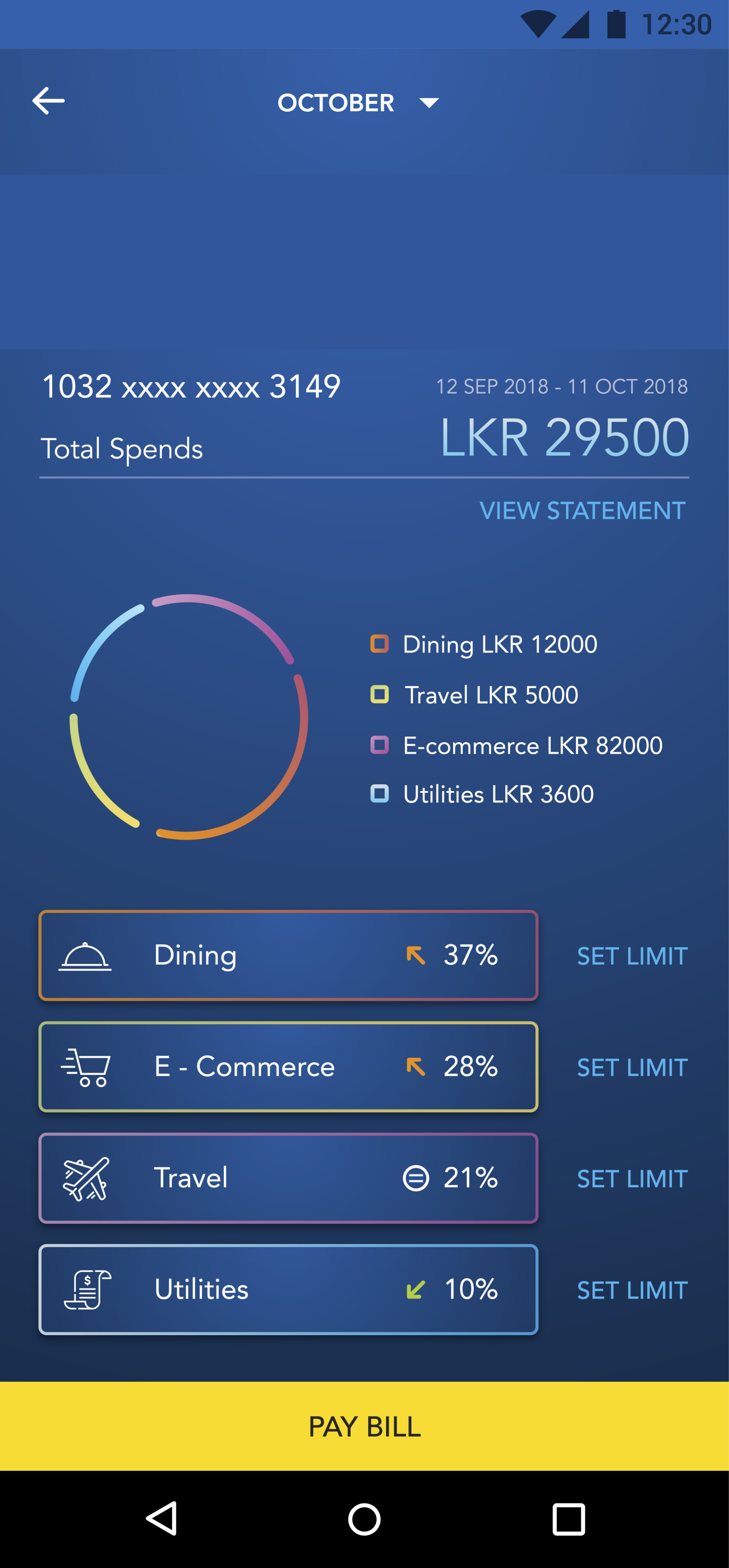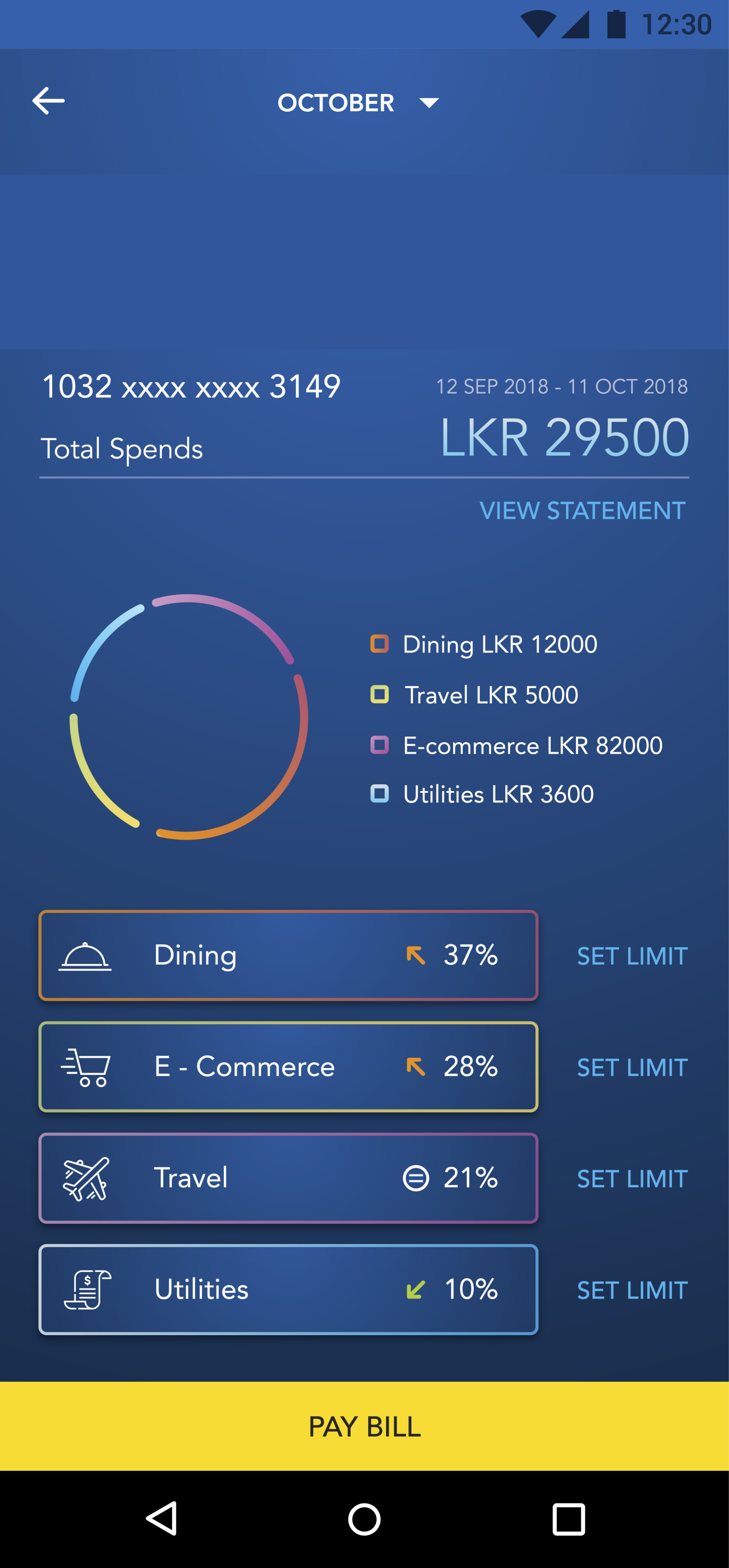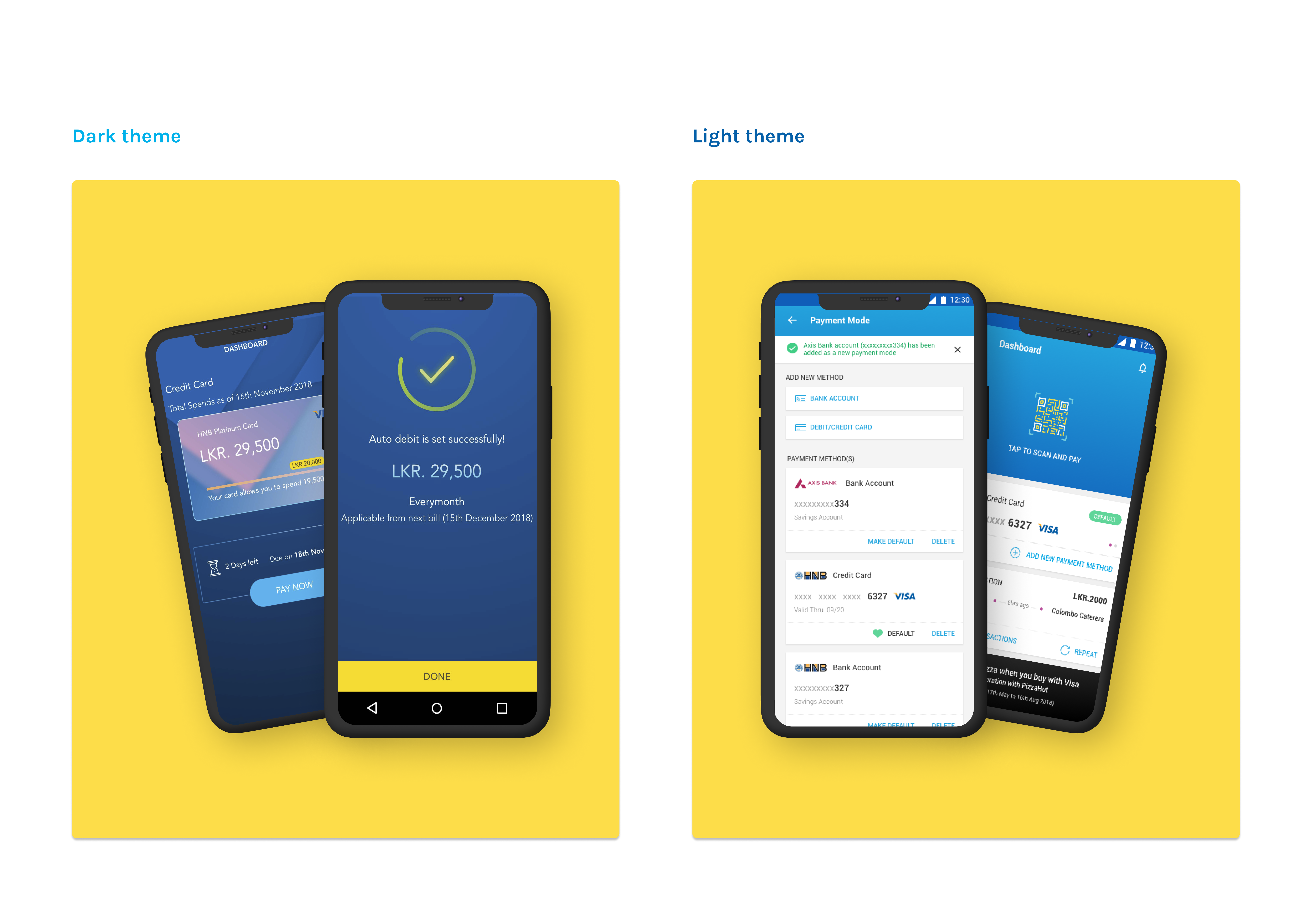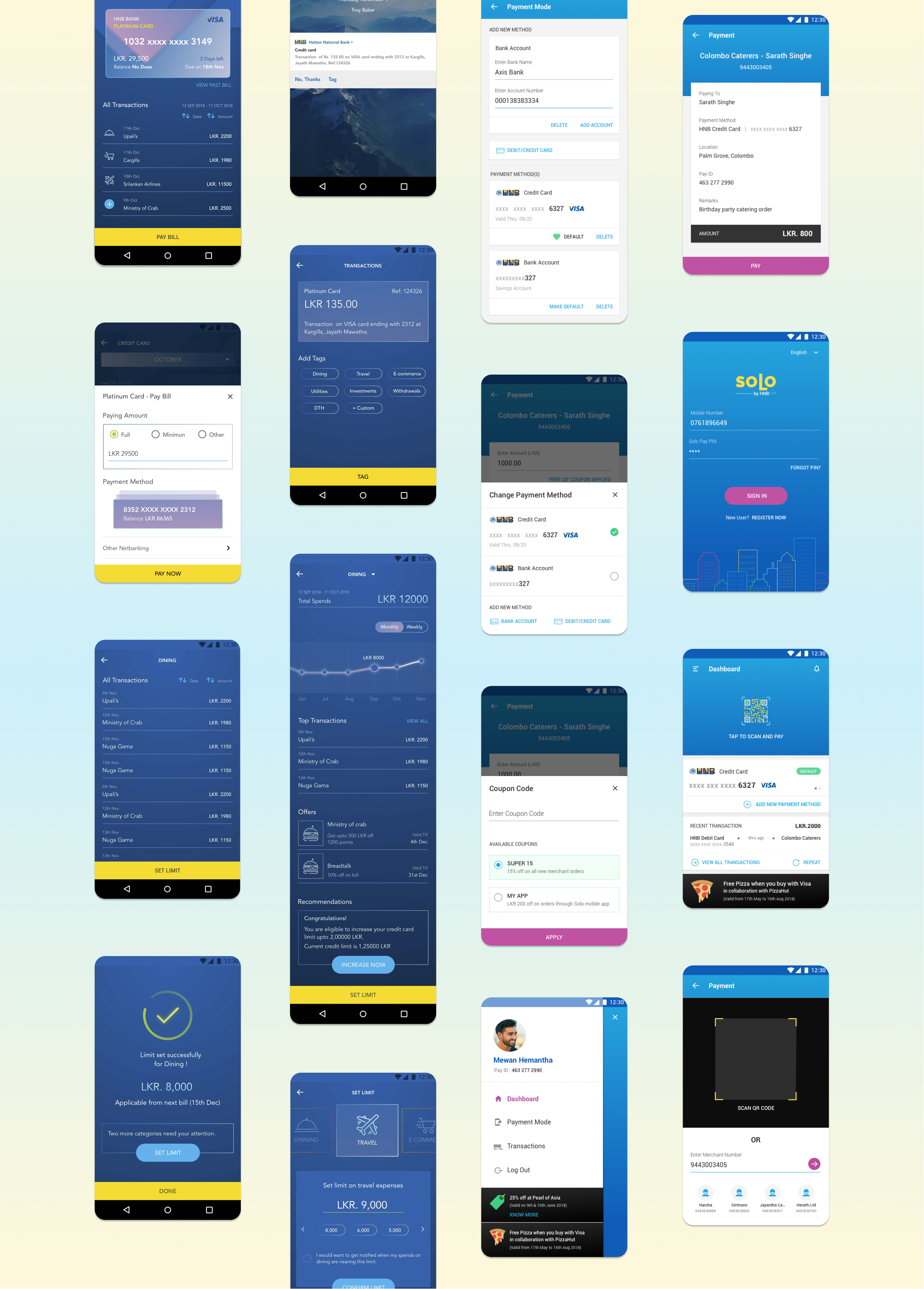 Smart banking
Users can apply for a credit card online and set auto payments for recurring bills.

Scan and pay instantly
Easy user experience to scan for accounts and transfer money instantly.

Customised dashboard
Users can view and track their expenses. Personalised offers and recommendations are curated based on their spending pattern.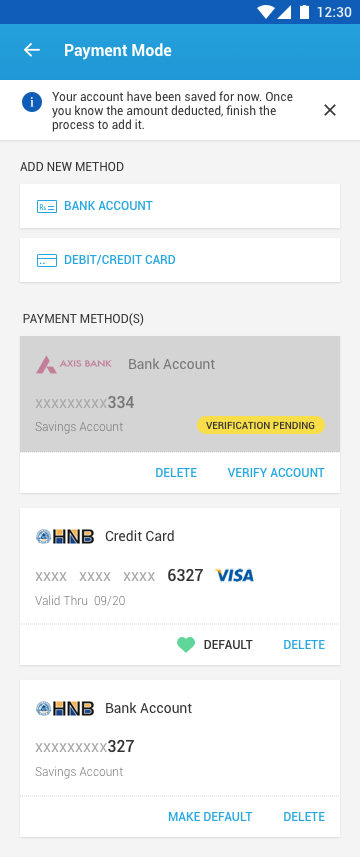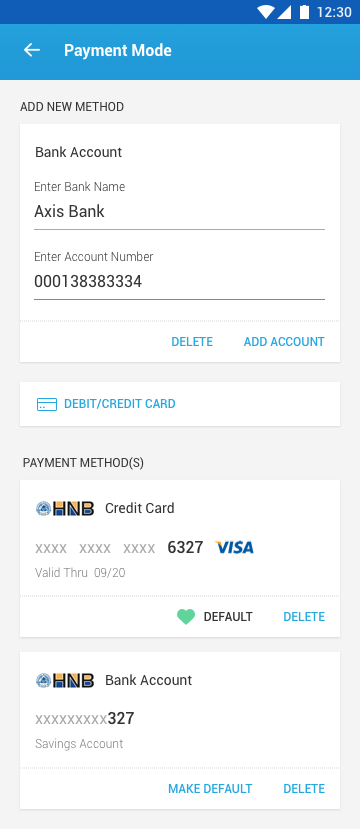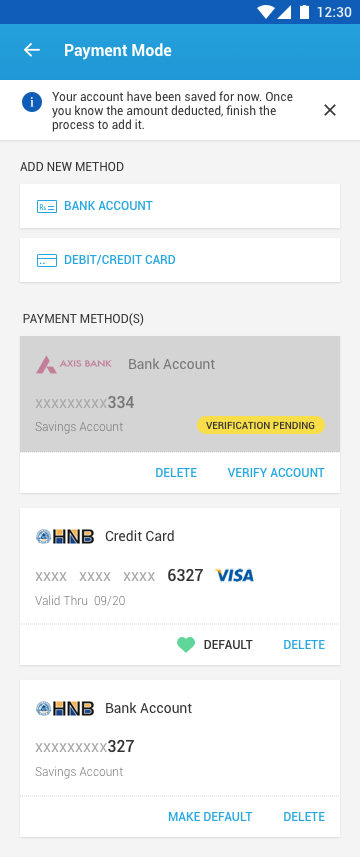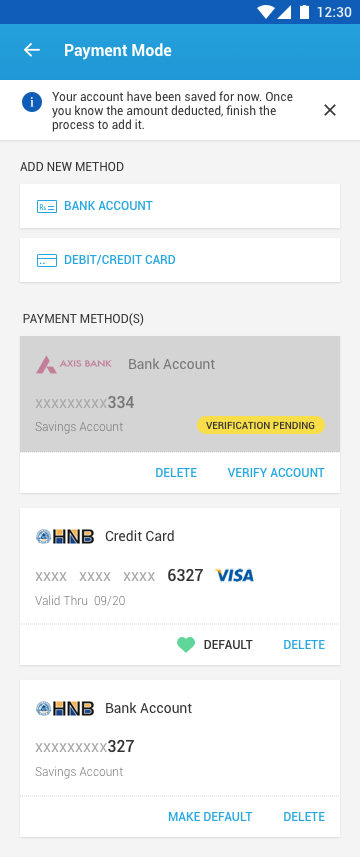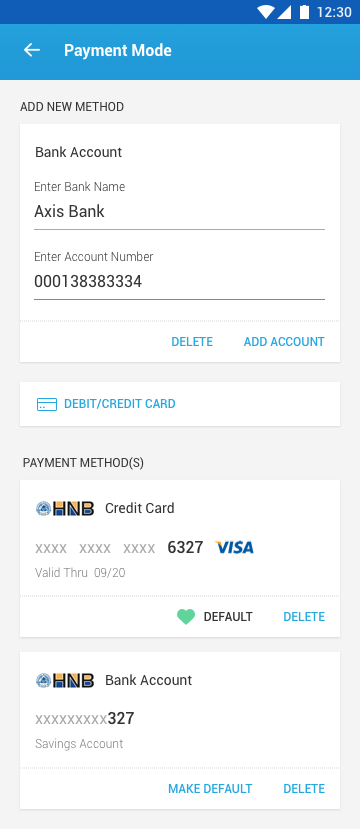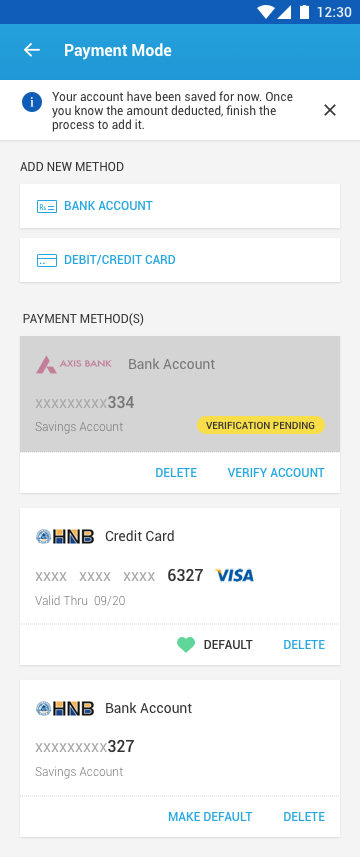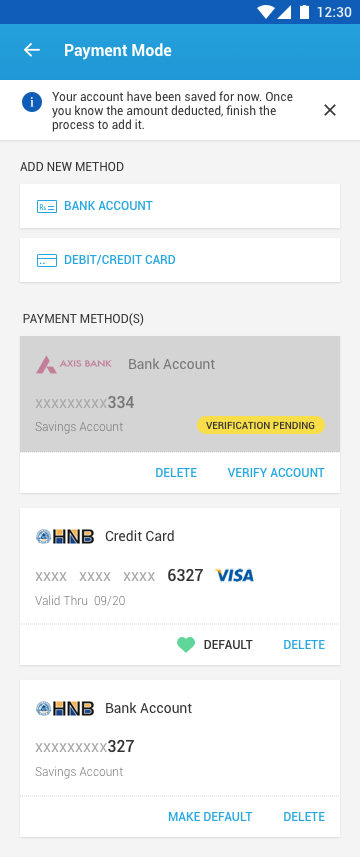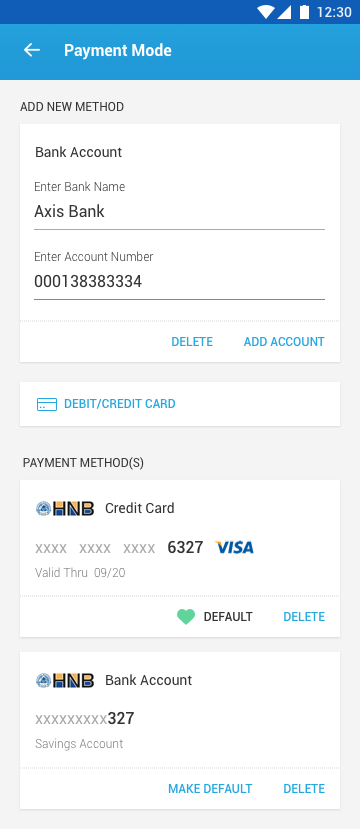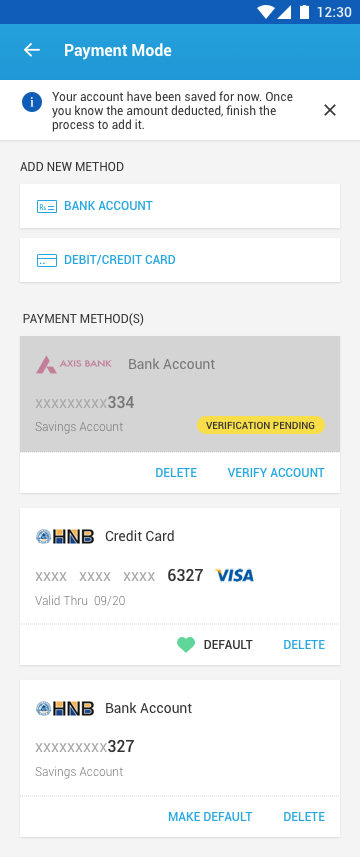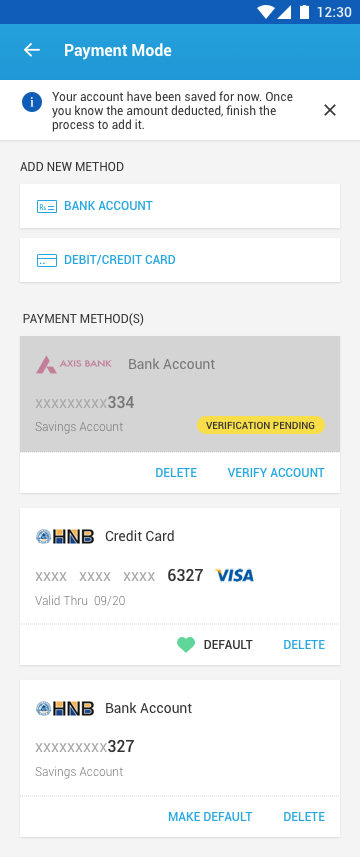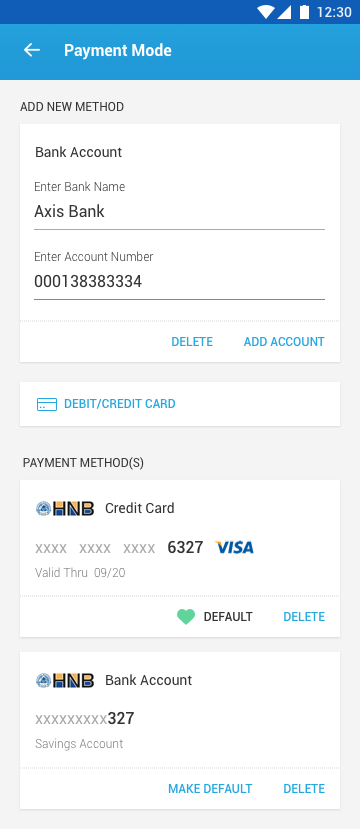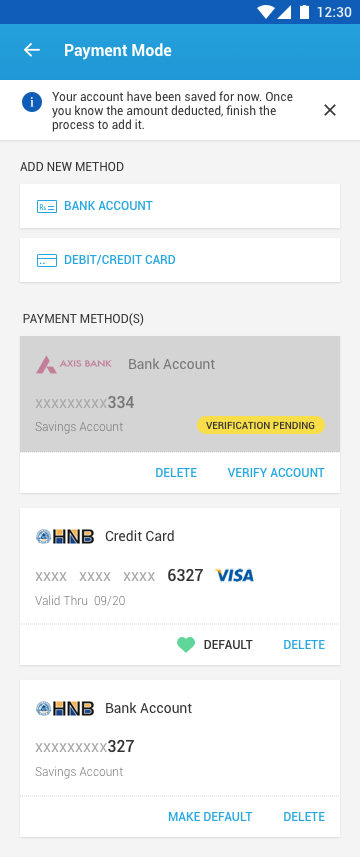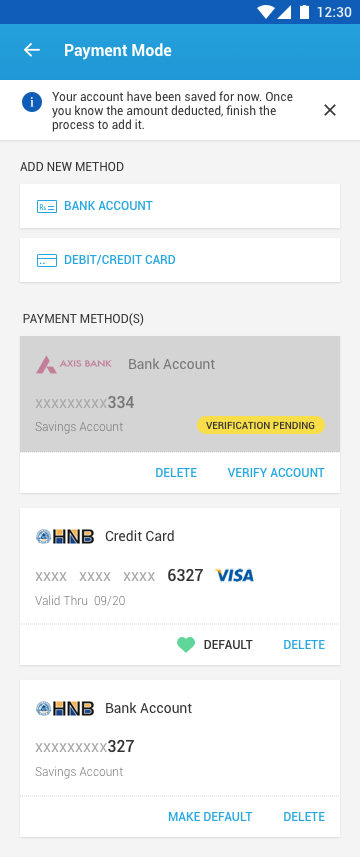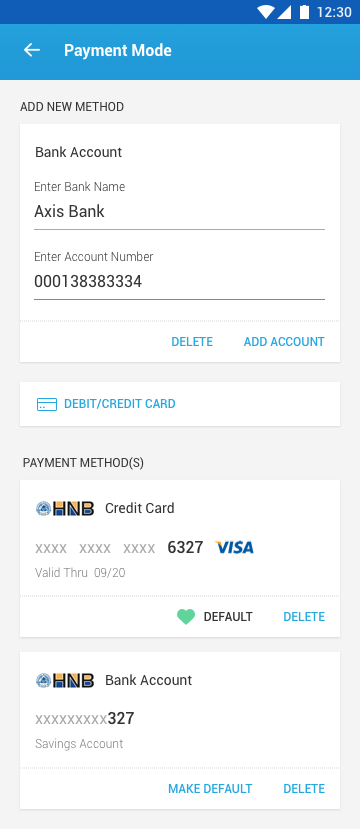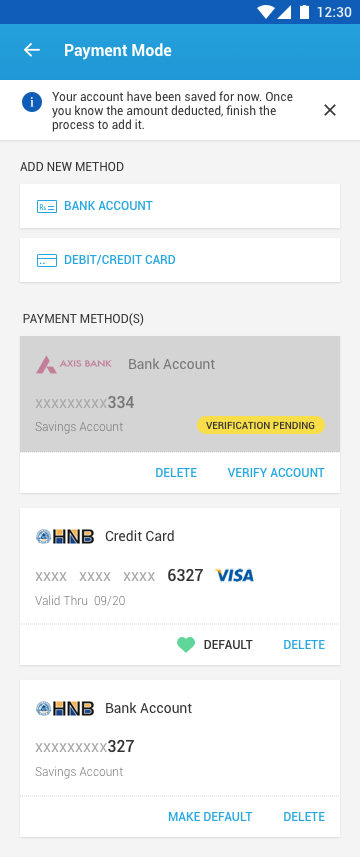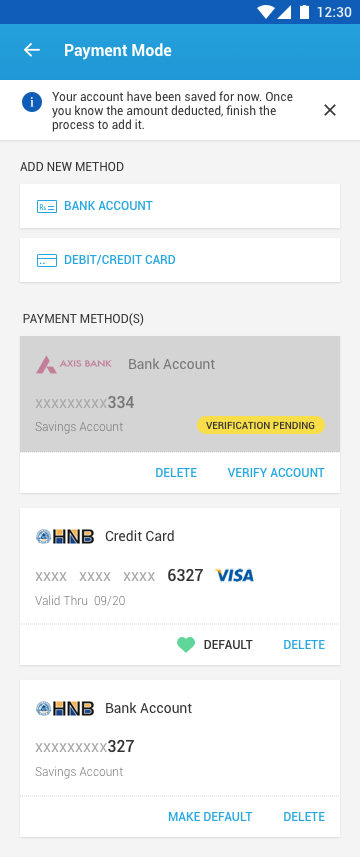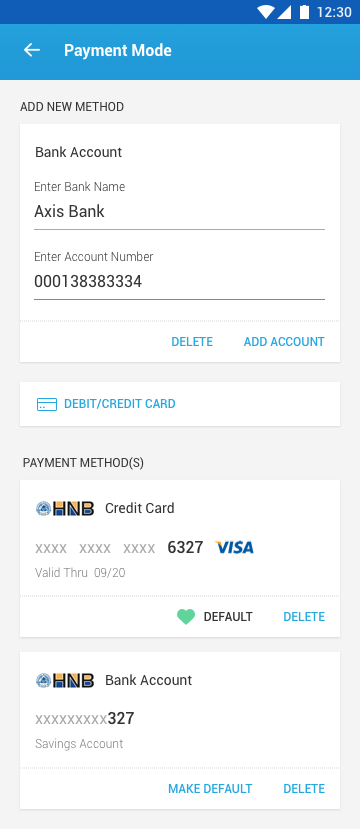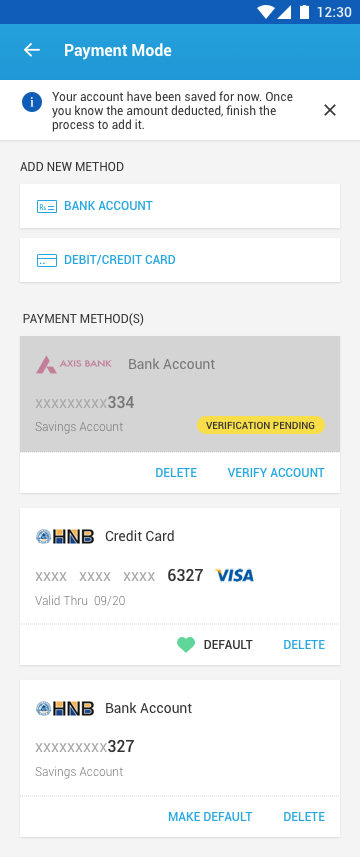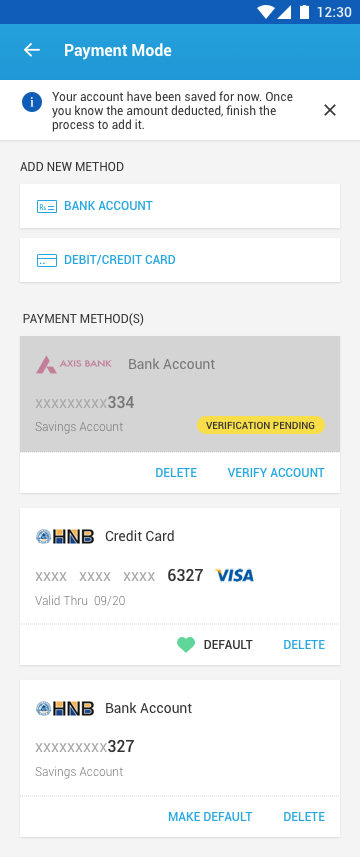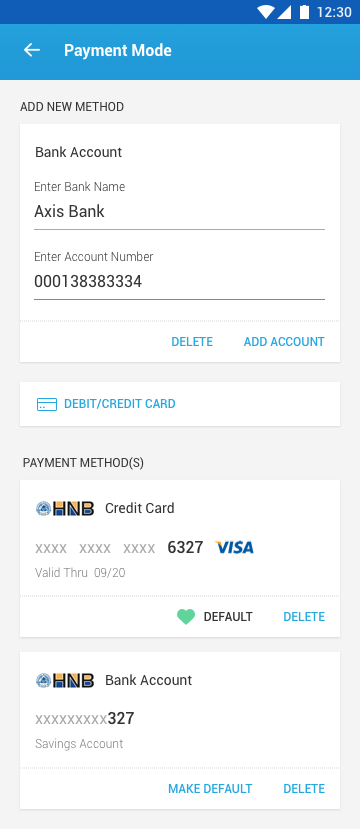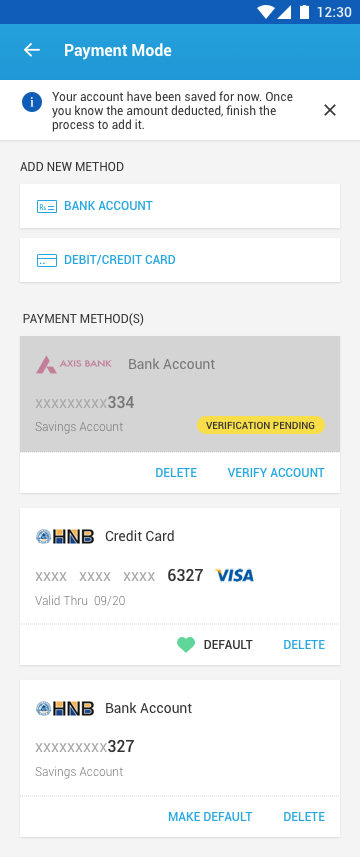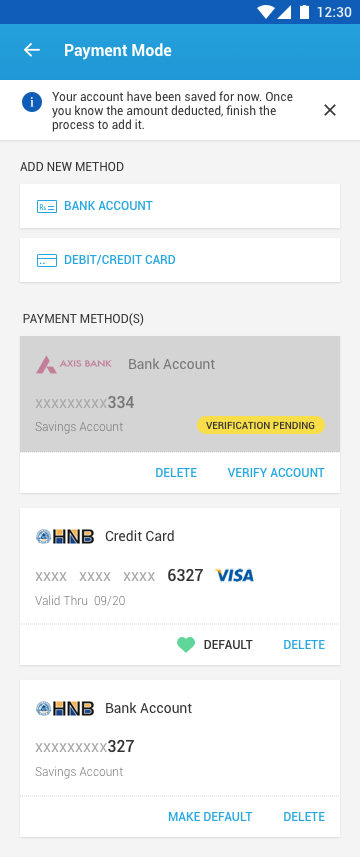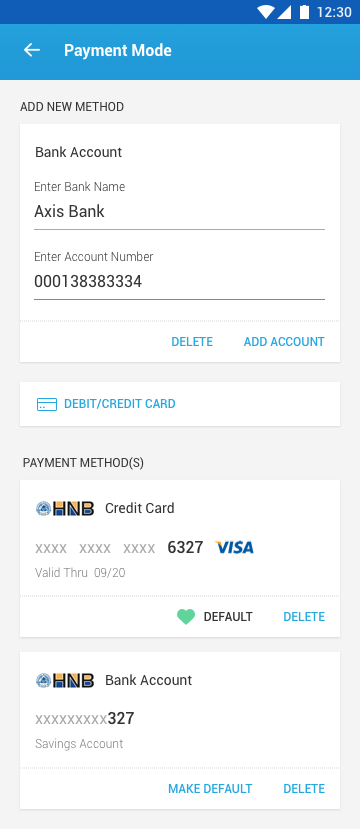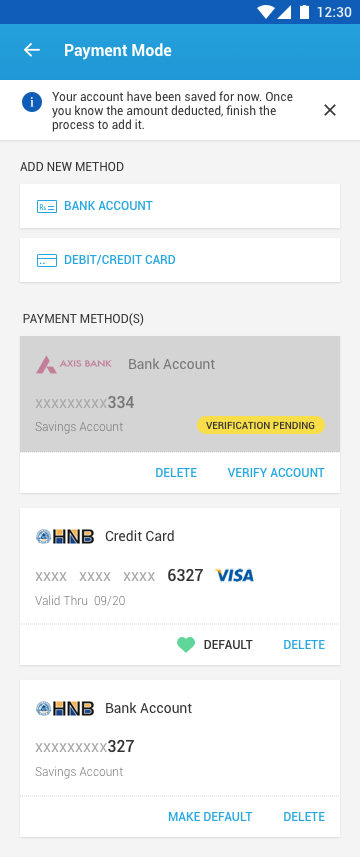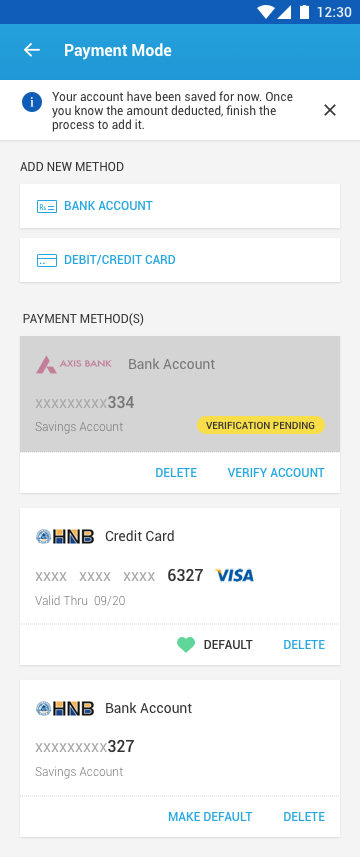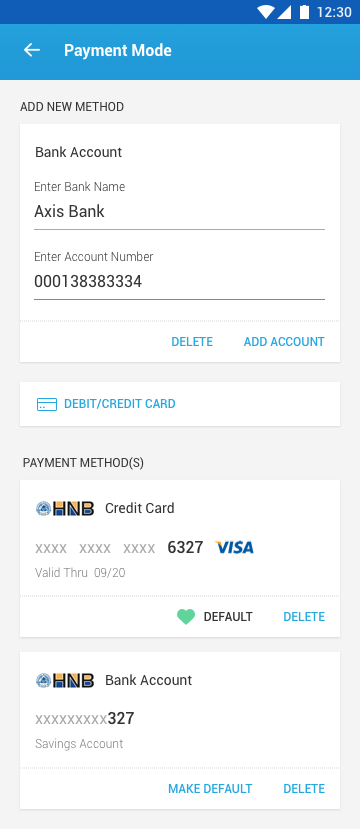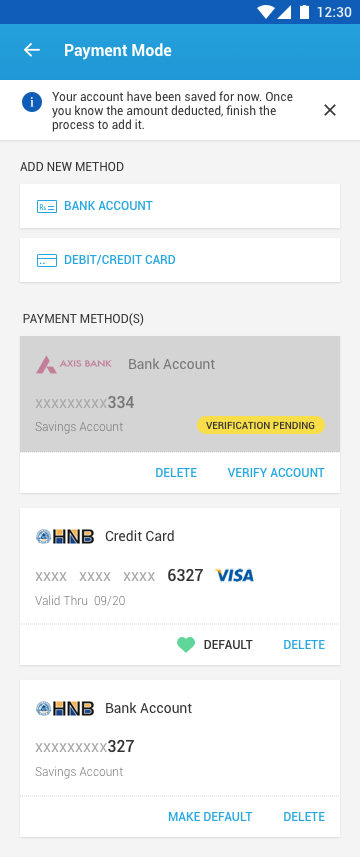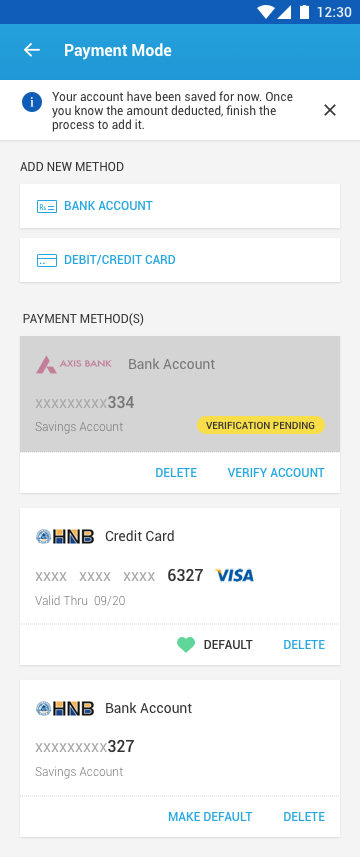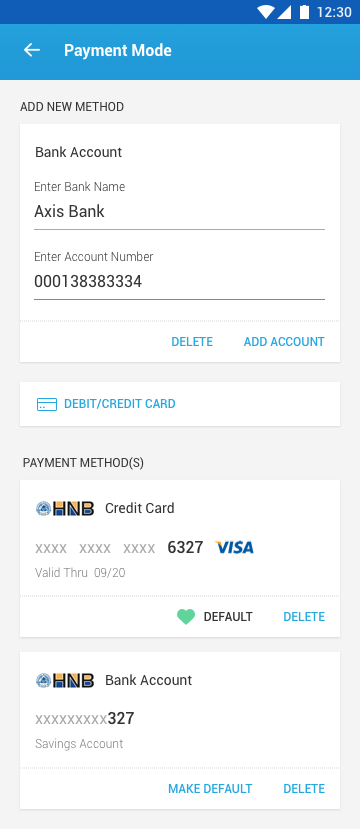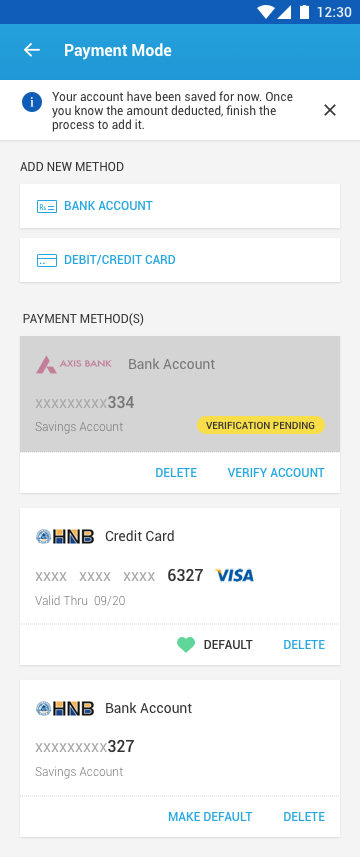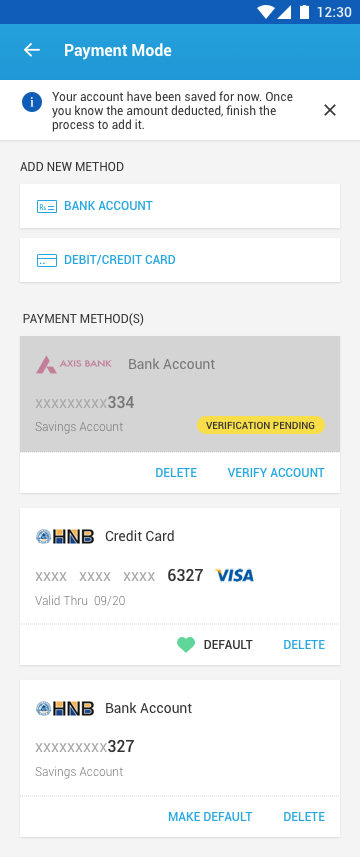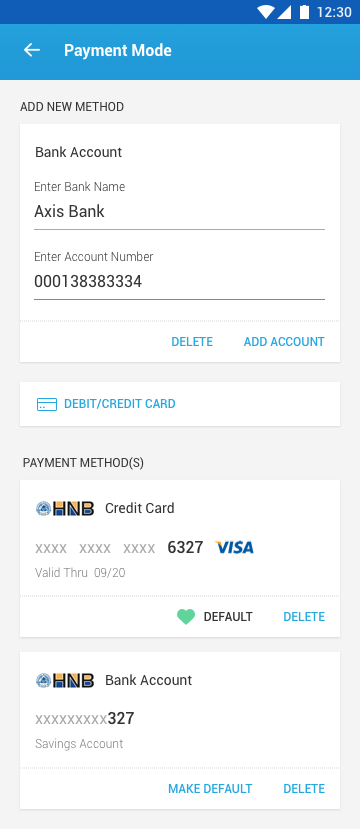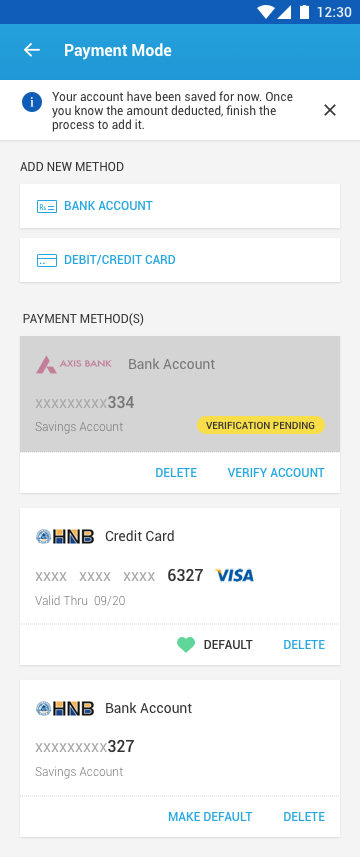 Learning and reflection
Design for specific audience
HNB is used by majority of people in Sri Lanka, This was my first experience to design for an audience from a different culture. Immersing myself into the design process gave me the confidence, Combined with a decent foundation in design thinking and following the material guidelines helped me in building the application.
Merging workshops and agile model for large data
I was accustomed to working in an agile model but since we had to process large amounts of data, Conducting workshops was useful since we blocked the time of all team members and stakeholder to speed up the process.
Designing for banking
Banking is a highly secure domain, Getting access to user statistics and website login credentials was time taking and required extra approvals, Preparing in advance for approvals helped me meet the deadlines .